Ladenburg Thalmann & Co. Take 40K in Midtown
---
---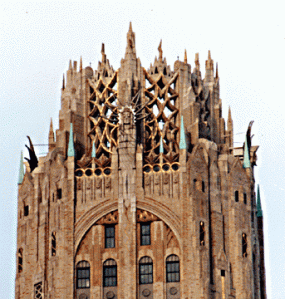 Ladenburg Thalmann & Co. has inked a sublease in Midtown, the Commercial Observer has learned.
The financial services firm will take Brean Capital's 40,000-square-foot office space in the General Electric Building at 570 Lexington Avenue. The office, which covers two connected floors, was placed on the market earlier this year as Brean Capital moved to another building in the area to maximize efficiency.
"Brean Capital moved to 1345 Avenue of the Americas for more efficient trading space," said Dan Turkewiz, a broker at Jones Lang LaSalle. "The space at 570 Lexington was a mix of open trading and offices, and Brean Capital wanted to go for a more open trading plan."
"We were able to find a $300 per square foot installation deal from Fortress, the landlord, and the firm moved in before subleasing the old space." Mr. Turkewiz added. "It was an incredible value and it works well for the business."
Ladenburg Thalmann, whose prior sublease was expiring soon, was a natural fit for the 40,000-square-foot space.
"We were looking for someone that could benefit from the space," explained Mr. Turkewiz on the kind of tenant Brean Capital was looking to take over the deal. "The space is built out for [financial services] broker and dealer. For Ladenburg Thalmann, it was a perfect match."
"[They] were looking to have trading and investment banking on separate floors and we had two floors with a staircase connecting them," he continued. "They also wanted 30 trading positions and we had exactly 30 trading positions."
Mr. Turkewiz was joined by his colleague Matthew Astrachan in representing the sublandlord. A team from Douglas Elliman consisting of Louis Puopolo and Irene Nickolai represented the tenant.
Asking rents for the sublease was $40 per square foot and the deal was set for the remaining three and a half years in the lease.