Feil Family Battles over Fortune
---
---
Members of the Feil family are fighting over the real estate dynasty started by their father Louis over 50 years ago.
Jeffrey Feil, chief executive of the Feil Organization, is in dispute with his sisters over the amount of income derived from their respective ownership stakes. The sisters claim Mr. Feil has misrepresented the yearly distributions in order to buy out their ownership for a discount.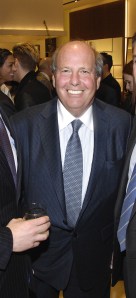 According to the Wall Street Journal, representatives of Mr. Feil's sisters, Marilyn Barry, Judith Jaffe and Carole Feil, claim they are receiving approximately $300,000 per year in cash from the family businesses, including an estimated $7 billion real estate portfolio.
Mr. Feil counters, claiming in court documents viewed by the Journal that the sisters each received $16.6 million in distributions after accounting for tax liabilities from the businesses between 2001 and 2010. Mr. Feil was not immediately available for comment.
Though Mr. Feil Sr.'s death in 1999 began to create a tenuous relationship between the siblings, it was not until their mother Gertrude died in 2006 that the relationship truly broke down. The sibling rivalry is now being wrangled by three courts in New York and Louisiana.
Despite the ongoing legal proceedings, family members hope that a solution can be found. Last year, Mr. Feil offered an olive branch to his siblings via email, the Journal reported.