Coldwell Banker Commercial Acquires Kenneth Zund Realty
---
---
The New York office of Coldwell Banker Commercial Alliance has acquired the commercial real estate brokerage formerly known as Kenneth Zund Realty.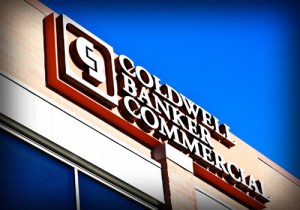 A Zund team immediately joins CBC's New York City operation, an independently owned and operated affiliate of the Coldwell Banker Commercial franchise system, under the direction of current principals Richard Selig and Peter Sabesan.
"The business philosophy of the Kenneth Zund Realty organization closely aligned with our emphasis on uncompromising client servicing and results," Mr. Sabesan said, in a statement. "The skill and experience of the Zund team will strengthen our operation as we continue to develop into one of the market leaders in New York City commercial real estate."
Zund co-founder Jeffrey Zund, who will now serve as executive managing director, Thomas Pfingst and Alex Redlus join CBC as part of the deal.
"The ability to leverage the unmatched CBC Alliance platform for our clients and be part of a national commercial real estate trailblazer made this the right move for our organization," said Mr. Zund, in a statement. "The Zund team has built a stellar reputation with the clients we've worked with over the last three decades and joining CBC Alliance will allow us to provide a superior suite of services with an even greater reach and scope than ever before."
CBC provides leasing and other real estate services to clients throughout the city, as well as managing over 500,000 square-feet of space through its Asset Management Division.
The CBC New York office is part of the Coldwell Banker Commercial Alliance national operation, launched in New York City in August 2012 by Waterfall Asset Management and made up of several firms across the country dedicated to serving private investors and small/mid-cap users of real estate nationwide.
The firms declined to disclose details regarding purchase price.