Bill Rudin Among Leaders of Downtown Alliance Tech Initiative
---
---
The Downtown Alliance has announced LaunchLM, a city-backed initiative aimed at bringing together tech innovators below Chambers Street.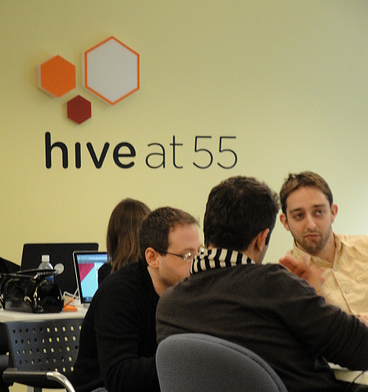 Mayor Michael Bloomberg introduced the endeavor, which will be advised by a group of leaders including Rudin Management's Bill Rudin, during a speech last week on New York City's post-9/11 renewal.
"This new initiative will advance the tech community in Lower Manhattan by creating venues for those in the industry to congregate, collaborate, and share resources and ideas," said Mayor Bloomberg.
The Downtown Alliance's co-working space, the Hive at 55, at 55 Broad Street, will double as the LaunchLM headquarters, host to lectures, hack-a-thons, educational workshops, and networking events.
According to a statement announcing the initiative, more 600 tech companies exist below Chambers Street, including this year's newcomers Paperless Post, The Flatiron School, and Droga5.
Among a long list of other leaders involved in the initiative is Adam Neumann, founder of WeWork. The group will work with the New York City Economic Development Corporation's Take the H.E.L.M. program, a competition designed to attract high-growth industries to Lower Manhattan. It will award up to $250,000 towards office build-outs and rent to four winning companies who locate in the district.
55 Broad Street
,
Droga5
,
Hive at 55
,
LaunchLM
,
Michael Bloomberg
,
New York City Economic Development Corporation
,
Paperless Post
,
Rudin Management Company
,
Take the H.E.L.M.
,
The Flatiron School
,
William Rudin