The Art of the Deal: Brokers Look to Arts to Draw Tenants
---
---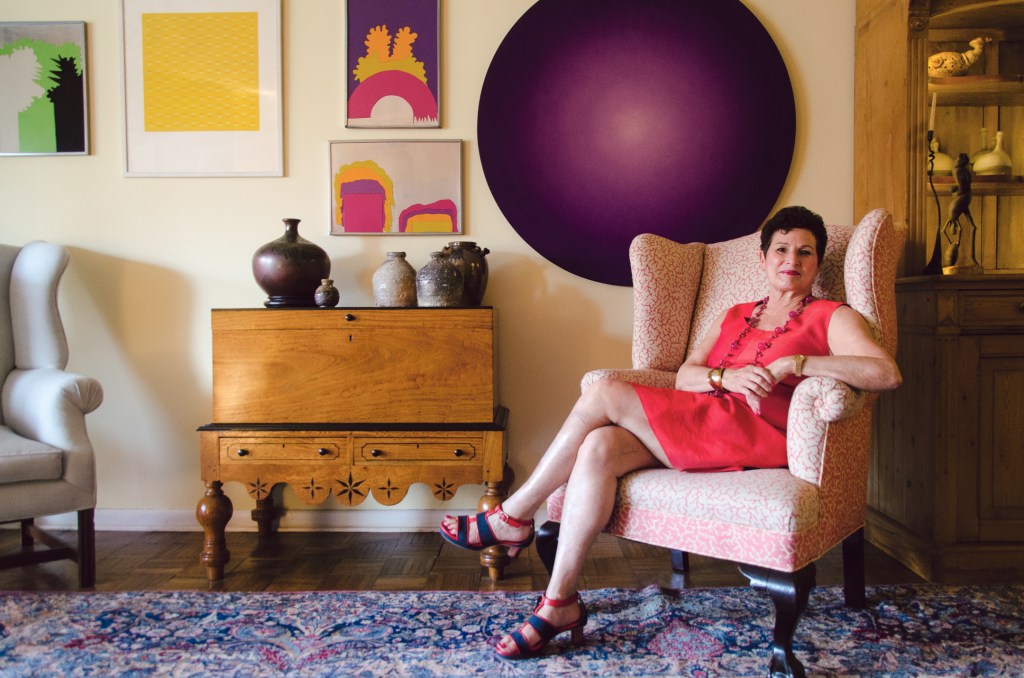 New York City real estate is typically focused on the new. Ascendant tenants. Emerging neighborhoods. Fresh construction and radical renovation.
Barbara Koz Paley appreciates the new. But the founder and chief executive officer of Art Assets also trains her well-practiced eye on the old. "I'm a recycler," Ms. Paley said. "The old and tired excite me."
She's referring to the commercial spaces that her 21-year-old art consulting firm helps reinvigorate with sculptures, paintings, installations and performances. Art Assets injects culture into what might have been antiseptic corporate lobbies and retail rooms, drawing in passersby (and prospective tenants) and defining the visual environment for existing users.
Currently, Art Assets is curating a roster of installations and performances for Water Street Pops!—a summer program courtesy of the Economic Development Corporation that aims to "activate" seven privately owned public spaces (POPS) throughout an area of lower Manhattan that was hit particularly hard by Superstorm Sandy.
The company is also staging what it calls an "art intervention" at 1114 First Avenue. When that Himmel + Meringoff Properties-owned building's ground-floor retail portion became vacant, the landlord went to Ms. Paley to pique interest in the space.
"We thought it would be fun to have a new artist profile some of their creative works and vision on this First Avenue corner storefront, literally across from Bed Bath & Beyond," said Leslie Himmel, a principal at H+M. "We were attempting to take advantage of Bed Bath & Beyond's foot traffic and bring that eye traffic, as it were, to the store."
Art and real estate are two of New York's best-known industries. Yet they often seem at odds. Bohemians have been on a seemingly inexorable eastward migration since being priced out of Greenwich Village 50 years ago. And all but a handful of galleries were long ago displaced from Soho. Yet real estate bigwigs are among the city's most serious art collectors. And office and apartment lobbies are fine showcases for established and rising artists. Finally, POPS, especially the often-criticized plazas required of many projects (and, frequently, created as blatant afterthoughts), give valuable exposure to artists while enlivening otherwise sterile asphalt canvases.
Ms. Paley, who lives and works out of an art-filled apartment by the Queensboro Bridge, is not overly concerned with a conflict between art and commerce. And she's not shedding any tears over the stratospheric real estate prices in onetime creative hubs like Soho. She bought 142 Greene Street there in 1970 and ran a gallery showcasing the area's growing art crowd.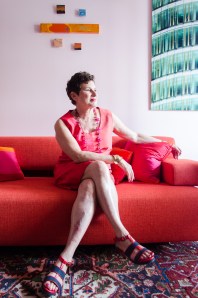 Art consultants, who typically don't own a gallery yet act similarly to gallery owners as conduits between artists and buyers, have gained prominence as the international art market has sizzled, turning festivals like Basel into Oscar-caliber social events. Corporate representatives have a much more public canvass than private consultants, whose clients might stash their prized possessions in climate-controlled vaults. Art Asset's New York peers in the field include Art Advice, DSA Fine Arts and InvestinArt.
"I spent my first money in Soho," she said. "It's always been my petri lab. Watching it go through six or seven generations of owners, and from a ratty industrial area to being the mall of the world, has been very instructive."
Despite getting in on the ground floor of the Soho boom—she eventually bought four buildings there—Ms. Paley was in dire straits financially when she founded Art Assets in 1992.
"I wanted to do it because I was desperate," Ms. Paley said. "I was dead broke. And I mean I had no cash. I was using my penny box for milk money for my coffee. I'd been running a fund and the market crashed. I owned property and had to give some back to the banks. And I had a son."
Luckily, Ms. Paley had friends in high places. During the early-'90s recession, the billionaire real estate magnate Sam Zell, a friend, told Ms. Paley to "stay alive till '95." She told Mr. Zell that her new company was leasing art, and he gave her one Equity Office Properties building to work with. Impressed, Mr. Zell ultimately had Art Assets consult on eight of his company's holdings. He also included art services as part of the common-area expenses on a major national lease.
It's rare to possess both business savvy and an artistic temperament. But Ms. Paley, who invested in the stock market as a college sophomore and declined an undergraduate internship offer at the Museum of Modern Art to collect sculpture in Europe for a summer, is as comfortable negotiating big-league deals as she is scoping out a Bushwick gallery opening.
"My Rolodex has always been golden," she said. "People will take my phone calls. I made a career of being a really smart woman who understood place. And I understood how to make real estate more valuable. I've always worked in the spectrums of finance, fine art and real estate."
Art Assets represents the confluence of those three spectrums. Asked to describe the group's watershed deal, Ms. Paley mentions assignments at 150 East 52nd Street and 660 Madison Avenue. The real estate investment company Rockwood Capital owned both of those properties when Art Assets consulted on them. Ms. Paley said they were "teetering at 60 percent occupancy" when she and her team intervened. In addition to Rockwood Capital and Himmel + Meringoff, Art Assets has worked with PricewaterhouseCoopers, Related Companies and Shorenstein Properties.