Sprinkles Cupcakes Dips into Ice Cream Biz
---
---
Sprinkles Cupcakes has signed a 7,000-square-foot lease extension and expansion at 780-782 Lexington Avenue, giving the shop an additional 1,000 square feet for the launch of an ice cream undertaking next to its existing Manhattan cupcake operation.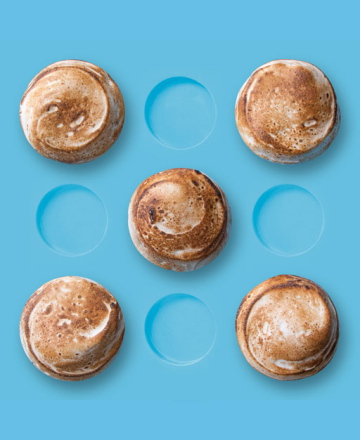 An "ATM machine" outside the shop will allow customers to order cupcakes 24 hours a day, according to Crain's, which reported the lease last week.
Sprinkles opened at 780 Lexington Avenue in 2011, using the second floor as an event space and the third and fourth floors as corporate apartments for Sprinkles executives, Crain's reported. The expansion dips into 782 Lexington and both buildings are owned by Samuro Partnership.
"Sprinkles is both a destination for sweet lovers and an impulse indulgence that appeals to office workers, neighborhood residents, and tourists," Peter Braus, a principal at Lee & Associates, which arranged the deal, told the publication. "We like to find locations with high visibility and accessibility to all three demographics."
The company is expanding across the city and is one of several tenants slated for a new food court being built at Brookfield Place, the former World Financial Center, which sits next the World Trade Center, Crain's noted.
Mr. Braus and Garry Steinberg of Lee & Associates represented the landlord, while Mr. Braus and Peter Levitan (of the same firm) represented the tenant. Mr. Braus was not available for additional comment. Mr. Steinberg and Mr. Levitan did not return calls seeking comment in time for publication.
Candace Nelson is the founder and pastry chef of Sprinkles Cupcakes, which she started in Beverly Hills in 2005. Cupcake varieties include pumpkin, coconut, strawberry, banana, triple cinnamon, ginger lemon and dozens of others.
The asking rent on the deal was $400 per square foot.
780 Lexington Avenue
,
782 Lexington Avenue
,
Brookfield Place
,
Candace Nelson
,
Food & Drink
,
Garry Steinberg
,
Lee & Associates
,
Peter Braus
,
Peter Levitan
,
Samuro Partnership
,
Sprinkles Cupcakes
,
World Financial Center
,
World Trade Center