President Obama Visits Chattanooga to Talk Jobs
---
---
On Tuesday, President Obama visited an Amazon plant located in Chattanooga, Tenn.
"There is no better place to do business than right here in America," said President Obama during his speech.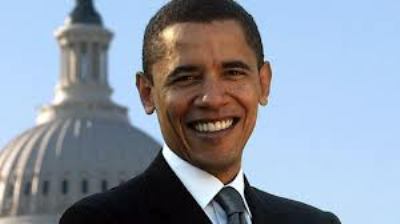 The trip raised awareness about the president's plan to offer tax incentives to manufacturers to help keep jobs in the United States.
The president chose to speak at an Amazon plant because the Internet shopping giant recently announced the creation of 7,000 new jobs, many of which will be in Tennessee.
Chattanooga has been chosen because of its ability to support new jobs, which stems from its broadband capabilities. The city offers customers speeds of up to 1 gigabit per second.
Former Federal Communications Commission Chairman Julius Genachowski has also been pro "gig cities" as a way to garner growth. The FCC issued a Gigabit City Challenge earlier this year, calling for at least 1-gigabit connectivity in all 50 states by 2015.
According to an FCC press release, "14 states are currently served by ultra-high speed fiber Internet providers."
"American economic history teaches a clear lesson about infrastructure. If we build it, innovation will come," said Mr. Genachowski.
Chattanooga is currently running GIGTANK, a startup incubator that stimulates growth and improvement. The program will have a demo day on Aug. 6 to showcase its innovations.
GIGTANK provided funding and connected seven startup teams and 11 specialists this summer to help build next-generation businesses.
"The program will be a success, from a community perspective, if it is something that brings new energy, talent and ideas into the community, making it a better place to live" said Sheldon Grizzle, founder and co-director of GIGTANK.