Only Representative Brokers Can Hold Corporate Titles
---
---
When the New York Department of State issued a letter to the Real Estate Board of New York in April declaring that brokers could not use corporate titles that they have not been appointed to, some industry brokers expressed anger and confusion.
In response to that confusion, Neil Garfinkel, general counsel for REBNY, reached out to the Department of State seeking clarification. And last week, REBNY members received a letter answering many unanswered questions.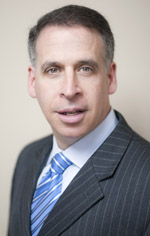 In order to hold a corporate title, a person must be a "representative broker" of a brokerage company or, in other words, be someone who is responsible for conduct and management of a brokerage, the Department of State ruled last week. Associate brokers and salespeople who work under the supervision of a broker cannot serve as a corporate officer, according to the letter.
"A representative broker is responsible for oversight of the company, so if you want to give a corporate title to someone in your company, that title has to match up with the responsibility," Mr. Garfinkel said. "Many of our brokers said, 'We're O.K. either way; we just want to know what [the state's] position is."
Despite the initial furor over the Department of State's stance, the topic of titles has quickly become a non-issue, according to Mr. Garfinkel, who said that the response to the most recent letter paled in comparison to the feedback he received at the time of the initial ruling.
"When it first came out, there was a lot of angst, but we virtually hear no complaints anymore," he said. "For the most part, the industry has accepted the position."