Netflix Releases July 2013 ISP Rankings
---
---
Netflix introduced 3D and Super HDTV programs to customers earlier this year.
Super HD refers to programs that will be played at an incredibly clear 1080p on supported devices with fast connections. Only those customers whose providers use Netflix's Open Connect network can gain access.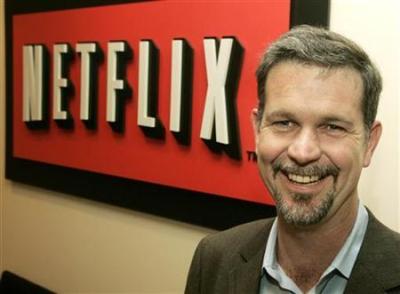 In a January statement, Netflix announced that Open Connect is gaining widespread acceptance.
"Leading-edge ISPs around the world such as Cablevision, Virgin Media, British Telecom, Telmex, Telus, TDC, GVT, among many others, are already participating in Open Connect to provide the highest-possible quality Netflix service to consumers," said Netflix CEO Reed Hastings. "Our goal is to have all of our members served by Open Connect as soon as possible."
When Open Connect was released, Netflix began to release ISP speed rankings. Some analysts believe that the rankings are an effort to shame ISPs that refuse to join Open Connect, making the entire ranking system arbitrary.
For example, Suddenlink (ranked fourth) is ahead of Verizon Fios (ranked sixth), which provides fiber to the home with speeds up to 500 Mbps. Verizon's unwillingness to join the Open Connect Network appears to be the reason for its low ranking.
While some ISPs are hesitant to join Open Connect, ISPs may soon have no choice. At the moment, the difference between HD and Super HD is negligible. However, if Netflix decides to punish noncompliance of ISPs further, providers may not be able to hold out.
Netflix has nearly 30 million members and with new original content, including hit shows Arrested Development, House of Cards and Orange is the New Black, its membership is growing. ISPs do not want to anger a substantial portion of their subscribers.
Customers stream millions of hours of TV per month, which means that the rankings, if fairly calculated, have the potential to be a useful barometer of ISP speeds. Currently Google Fiber is in first place, with Cablevision-Optimum and Cox earning the second and third spots.
British Telecom
,
Cablevision
,
Cablevision-Optimum
,
Cox
,
GCT
,
Netflix
,
Reed Hastings
,
Suddenlink
,
Super HDTV
,
TDC
,
Telmex
,
Telus
,
Verizon FiOS
,
Virgin Media
,
Wired City