Mobile Goes Dead in New Green Buildings
---
---
So here's some bad news: As it turns out, many buildings with energy-efficient windows often block indoor mobile coverage, and the problem is often detected too late.
Yes, energy efficient technology is valuable in many ways, but is it really worth the cost when you find yourself left without a signal in your new office?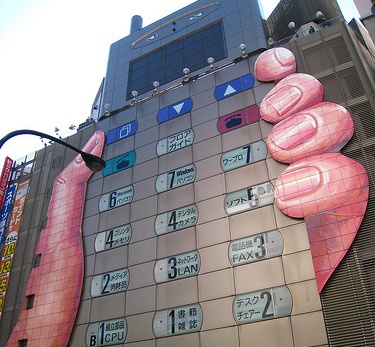 Many landlords forget to make the necessary equipment additions to combat this major "no signal" problem.
To protect valuable equipment on top of buildings from lightning, a metal mesh enclosure is placed over it called a Faraday cage. Now, some buildings are behaving like Faraday Cages that block service signals, according to Andrew Stein, owner of commercial real estate firm Vicus Partners LLC.
"Some energy-efficient windows have metallic coatings that insulate them from radio waves," he said. "However, all of the major carriers can provide a box you connect to your local network called a picocell or a femtocell."
Essentially, this box, which tenants place in a window, broadcasts a tiny sliver of your cellphone network to your Internet bandwidth, thus creating connectivity.
"I've known many business clients that will get one for free, but residential users usually have to pay," Mr. Stein said.
Another solution, according to Pete Giampietro, owner and vice president of consulting company Teleplan Associates, is to build a Distributed Antenna System, an internal building antenna that links cable to the outside world.
And working to help landlords out would be in the carriers' best interest.
"By working together to come up with solutions to the existing signal problems, carriers would benefit, because they're creating new revenue streams in locations where little to no service exists," Mr. Giampietro said.
"Ultimately, broadband needs have as much bearing on where the tenant locates as the location itself," Mr. Giampietro added. "If I have a great location but can't run my business, then I won't have a business for long."