Manhattan Borough President Scott Stringer Criticizes Poor Broadband Connections in NYC Schools
---
---
In March of 2010, President Barack Obama announced an ambitious National Broadband Plan designed to take America's Internet to the next level.
Among other goals, the plan aimed for "Every American community [to] have affordable access to at least 1 gigabit-per-second broadband service to anchor institutions such as schools, hospitals and government buildings" by 2020. Sounds pretty sweet, huh?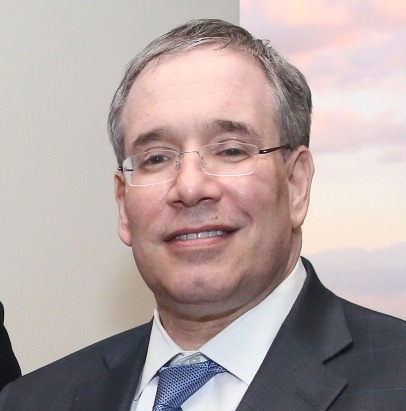 But ask the members of New York City's education community, and they'll tell you they're far from achieving the president's lofty goal. At a presentation Tuesday afternoon at Manhattan's PS36, Manhattan Borough President Scott M. Stringer revealed the sad truth: that 75 percent of the city's schools have Internet speeds that are 100 times slower than the National Broadband Plan's expectations. (The Internet speed at PS36, for example, maxes out at 1.5 Mbps. Yikes.) He also noted that the city's libraries are similarly plagued by terrible connectivity.
"The troubling data we are releasing today shows that New York City's Internet infrastructure is antiquated, and that no neighborhood is immune from terrible school connectivity," said Borough President Stringer, "From Tribeca to Tompkinsville, the Upper East Side to East Flatbush, the South Bronx to Sheepshead Bay, schools across the city — in low-income and affluent neighborhoods alike—are affected by poor broadband."
At Tuesday's meeting, school psychologist Barbara Mercaldo lamented the school's lousy broadband connection.  "When I come into school each morning, at 7:30 a.m. or so, before I take my coat off, before I do anything, I turn on my computer. It takes that long to boot up," she said, "…Bandwidth in the school [is a] relic – never enough. It takes forever to download information and forms, making required work very, very difficult."
Thankfully, the city comptroller candidate's got some nifty potential solutions up his sleeve. They're all detailed here, in a new report called "New York City's Digital Deficit: An Investigation of Slow Internet Speeds in Public Schools and Libraries." They include seeking funds from the federal government's E-Rate program, as well as The Fund for Public Schools, an education non-profit.
"[Our] students' futures are at risk if they don't have access to the technology and learning tools necessary to succeed and keep up with their peers," Borough President Stringer said.
If the situation is ultimately remedied, let's hope the students use their newfound broadband capabilities for good, and not for MySpace.