Helmsley Trust Inks at 230 Park Avenue
---
---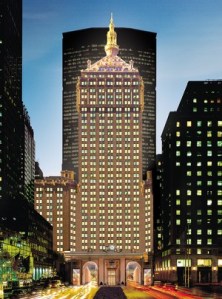 The Leona M. and Harry B. Helmsley Charitable Trust has inked a deal in Manhattan, The Commercial Observer has learned.
The trust will operate its New York office out of a 5,400-square-foot space on the fifth floor of 230 Park Avenue, a joint venture between Monday Properties and Invesco. With more than $4 billion in assets, the trust has committed in excess of $800 million to projects and programs focused on education, vulnerable children, and conservation and security of the development of Israel.
The trust negotiated directly with Monday Properties' in-house broker Jordan Berger and a team from Jones Lang LaSalle comprised of Frank Doyle, Jonathan Fanuzzi, Paul Glickman, and David Kliener.
The brokerage team also brought in two other tenants, totaling 9,600-square-feet.  Dallas, Texas-based Comerica will expand 1,800-square-feet on the sixth floor and Little Rock, Arkansas-based Bank of the Ozarks will open its first New York office spanning 2,400-square-feet on the ninth floor.
"Over the years, the ownership of 230 Park Avenue has earned the trust of the international banking community," said Brian Robin, president of Monday Properties. "We are delighted to welcome Bank of the Ozarks to our tenant roster of banking institutions including ING, Deutsche Bank, Union Bank of California, Bank of Argentina, HSH Nordbank and Comerica."
The three leases come in the shadow of the ING deal inked this week. The investment management company expanded its 55,000-square-foot hold in the building to approximately 144,000-square-feet across the entire 13th and 14th floors.
Over a hundred thousand square feet remain available in the 1.4 million-square-foot building.