Critics Call Extell Development Project 'Separate but Equal'
---
---
Extell Development Company is under fire for its plans to create what some are calling a "separate but equal" arrangement at 40 Riverside Boulevard on the Upper West Side.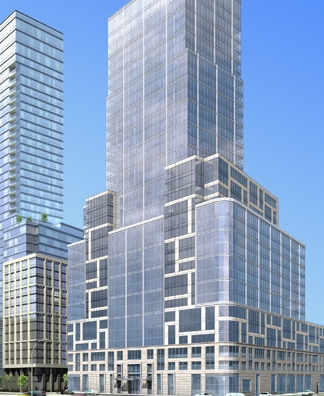 The developer reportedly plans two separate entrances for low-income residents and their high-income tenants living in luxury pads.
"This 'separate but equal' arrangement is abominable and has no place in the 21st century, let alone on the Upper West Side," Assembly member Linda Rosenthal told West Side Rag. "A mandatory affordable housing plan is not license to segregate lower-income tenants from those who are well-off."
The affordable homes will be at the back of the building, accessed through what West Side Rag dubbed a "poor door," while market-rate units will have a views of the Hudson River.
Extell will reportedly earn tax credits by building the 55 affordable units, and it would allow the developer additional zoning rights.
The building plan, seen by West Side Rag, states that "the affordable units will be on floors two through six in a 'building segment' which contains only the affordable units and has its own entrance as required by the Zoning Resolution." An HPD spokesperson backed that up.
Extell released the following statement:
"Many factors go into the design of a building including efficiency, cost and financibility, especially when the units are permanently affordable, which is the case here. The goal we will deliver on is filling a neighborhood need by adding high quality affordable residences in a beautiful neighborhood – residences we are confident will attract no shortage of applicants."