Chinese Invest in Queens Condo Market: NY Times
---
---
Chinese investors with newly-found wealth are diversifying their portfolios outside of Manhattan and into the existing hotspot for the East-Asian community in Flushing, Queens, The New York Times reported.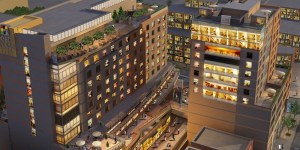 The Times argues that Chinese buyers account for "as many as half of the buyers at certain buildings" in Flushing, including the condo portion of One Fulton Square and Sky View Parc, and that many of the buyers purchase the condos as investments to be rented out.
That said, 53 percent of homes purchased by the Chinese during the 12-month period ending in March are located in California, according to the National Association of Realtors.
New York made up just three percent of the total.
But, the Times report goes on to analyze searches made by the Chinese on website Jawai.com. New York holds the title for most searches, which could indicate a coming spike in activity.