Broker Accused of Sending Masturbation Video to Teenage Intern
---
---
Eastern Consolidated is suing former associate broker Robert Khodadadian, claiming he violated company policy when he allegedly messaged a cellphone video of himself masturbating "to conclusion" to a teenage intern.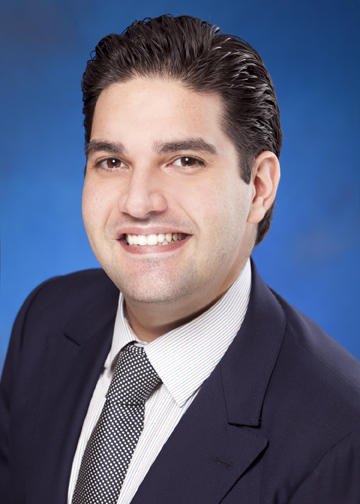 Mr. Khodadadian allegedly sent the (faceless) video to the female intern on April 24, two days before the Manhattan-based commercial real estate firm canned him on April 26, according to the lawsuit filed in New York County Supreme Court.
"He violated [policy] in a gross and inappropriate manner," Eastern's lawyer, Howard Rubin of law firm Goetz Fitzpatrick, told The Commercial Observer.
A screenshot of the text messages, provided by Mr. Rubin, showing messages sent between 5:47 p.m. and 8:15 p.m. on April 24, reads as follows:
"U feelin better freako?" the message from "Rob Cell" states at 5:47 p.m.
At 7:53 p.m. comes the video, which Mr. Rubin said goes on for at least one minute, "to conclusion."
"Entertainment 4 ur alone time," the sender writes, followed by a winking smiley face with its tongue extended.
"No comment?" the next message reads.
A response, purportedly from the teenage intern, comes at 8:15 p.m.
"Rob no so inappropriate !!! I have a boyfriend !!!" 
Eastern Consolidated is seeking $1 million in damages for the alleged breach of the company's policy against sexual harassment, and it claims that the lewd behavior negates a lawsuit filed by Mr. Khodadadian in Nassau County that seeks to recover commissions owed on two Manhattan deals.
"He admitted it to several people at Eastern," Mr. Rubin claimed. "There's no dispute."
But Mr. Khodadadian insisted that Eastern Consolidated and its lawyers have been vague about the allegations and that he had not received a copy of the lawsuit, denying any knowledge of the video and claiming that he and his lawyer "asked them to show us what they have and they won't show it to us."
"I don't know what video they're talking about," he said. "All I know is I sued these guys for money they owed me. Then this came up out of nowhere."
After The Commercial Observer provided specifics regarding the date and time of the incident, as well as the subject matter of the video, he said, "I understand that people say things, but they have to prove it."
"The truth shall prevail," he said.
The Eastern consolidated lawsuit also claims that Mr. Khodadadian took with him and used confidential "trade secrets," including customer lists and deal information, after his termination. It asks a judge to block his use of confidential trade secrets and to account for "all monies" Mr. Khodadadian received from using them.
"That's honestly, absolutely not true," Mr. Khodadadian said, regarding those allegations. "There's nothing that I took from anybody."
The 31-year-old launched Skyline Properties in 2006 after two years at Massey Knakal Realty Services, but he took the job as an associate broker in March of last year, reportedly to work with Adelaide Polsinelli. Ms. Polsinelli did not return calls and emails seeking comment.
Mr. Khodadadian said the commissions owed to him would cover more than $50 million in sales, though he declined to estimate the amount, saying he wasn't sure. Mr. Rubin said the commissions are for deals that have not yet closed, but that the total would likely be under $100,000.
"Eastern has a policy that we give brokers who leave – whether on reasonable terms or not – we still give them a percentage of the fees that they earned and we've done that with all brokers," he said. "In this case he did something so outrageous and so hurtful that we think our damages exceed what his commissions would be."