The Return of the Mega Deal
---
---
Dominated last year by smaller middle-market transactions, New York's investment sales market has welcomed the return of large institutional transactions in 2013, while leasing activity in the first half of the year also experienced positive year-over-year growth.
With 10 transactions in excess of $400 million under contract through the second quarter, 2013 is set to be the single most active year for large deals since the Great Recession began in early 2008, according to midyear statistics from Cushman & Wakefield (CWK).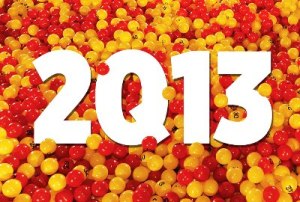 Hines's sales of 499 Park Avenue and 425 Lexington Avenue—which totaled more than $1 billion combined—kicked off a busy quarter for large-scale transactions that also included The Carlyle Group's sale of 650 Madison Avenue for $1.3 billion and the acquisition of a 40 percent stake in the General Motors Building for $1.4 billion.
"The first half of 2013 was a very exciting time in the Manhattan investment sales market, with the return of the mega deals," said Helen Hwang, executive vice president of C&W's New York capital markets group, at a press conference last week.
The availability of capital and low interest rates have spurred institutional investment transactions in 2013, dominated by core assets, or institutional-quality assets that are 95 percent occupied with long-term tenancy.
Though 2013 sales activity trails that of 2012, when 151 sales were completed through the second quarter compared with 83 in the first half of 2013, the average size of transactions this year far outweighs last year's average—$178 million versus $86 million—according to the Cushman & Wakefield statistics.
Despite not including retail-centered and residential conversion transactions such as 650 Madison Avenue and the Sony Building, C&W's numbers indicate that pricing per square foot for Midtown Class A properties has surpassed $1,000, higher than 2007 and 2008.
With the potential to shake up the deal pipeline, yields on 10-year Treasury bonds have jumped 90 basis points since May. However, the market has yet to see a pricing adjustment, Ms. Hwang noted.
"The lenders have been shaken up over the last few weeks with the 10-year getting blown out, and that'll trickle down to mortgages," Dan Fasulo, managing director at Real Capital Analytics, told The Commercial Observer. "We had a good 18 months, but if you're a real professional in this industry and you were expecting that to last indefinitely, you're pretty much a moron."
Yields could lead to a pricing plateau over a period of three to six months but shouldn't affect the market's activity over the long term, according to Mr. Fasulo. "There is too much momentum for it to slow down," he said. "I'd be surprised if we didn't see a flurry of additional big deals."
Just last week, reports indicated that Related Companies, as part of a deal to bring Time Warner to Hudson Yards, would acquire the media company's space at Columbus Circle for $1.3 billion.
"It's interesting to see these transitional assets trading for big numbers," Mr. Fasulo said. "At the Time Warner Center, it looks like the buyer is going to be Related, and that's going for $1,000 per square foot—essentially for an empty building."
Motivation for market participants varies, but for sellers, seeing prices returning to and surpassing all-time record levels has been a key driver.
"For many owners who sweated the downturn, to be back to these levels so quickly is like the light shining down on them," Mr. Fasulo noted, adding that loan maturity and the life cycle of investment funds will also spur more deals.
"There are different perspectives right now, and that makes a good trading environment," he said, noting that fears of higher debt costs could also bring more participants into the market.
Meanwhile, in the leasing market, new activity has grown 11.1 percent year-over-year to 12.4 million square feet. Though the Manhattan market has experienced a 1.3 percent increase in vacancy since the first quarter, to 10.4 percent, the jump is attributable largely to new product coming online, including at 55 West 46th Street, 250 West 55th Street and 51 Astor Place, according to C&W's statistics.
Overall asking rent in Manhattan rose 5 percent year-over-year to $61.81 per square foot, the first time since 2009 that asking rent has exceeded $60 per square foot, according to C&W, while Class A asking rent rose 2.1 percent year-over-year to $68.31.
Triple-digit transactions, particularly in Midtown, continue to accelerate, with a total of 36 leases signed in the first half of 2013 with rents of over $100, compared with 35 in all of 2012. Annualized, the number of triple-digit leases soars to over 60, the highest number since 2008.
"The biggest change in the second quarter was the increase in Midtown; we're seeing bounce-back in the high-end rents," said Rich Persichetti, vice president of research at Cassidy Turley.
However, most triple-digit deals are smaller transactions, dominated by boutique financial services firms.
"On average, [the] size of deals north of $100 per square foot, taking out the outliers, was between 7,000 and 10,000 square feet," Mr. Persichetti noted.
Across the various Manhattan submarkets, Midtown South continues to dominate the conversation.
"The story this year has certainly been Midtown South," Mr. Fasulo said. "Prices are well above all-time highs, and the value of certain buildings has been doubling in a couple years' time. It's been remarkable."
Rents in Midtown South continued their upward trajectory, rising 1.8 percent over the first quarter to $51.52 per square foot, according to data from Colliers International (CIGI).
The submarket's activity was highlighted by Facebook's move from Midtown to 770 Broadway, where the social media giant signed a lease for 98,570 square feet. Facebook will be joined at its new address by High 5 Games, which took 58,370 square feet at the property.
The number of tenants in the market, or those looking for space, another key metric for determining the health of a market, has nearly doubled year-over-year, dominated by activity in the TAMI sector, consisting of technology, advertising, media and information companies.
"It is truly a growth market, with new tenants coming to the marketplace, new company creation and moves from outside the New York market into New York," noted Ron Lo Russo, president of C&W's New York tristate region.
425 Lexington Avenue
,
499 Park Avenue
,
650 Madison Avenue
,
770 Broadway
,
Cassidy Turley
,
Dan Fasulo
,
General Motors Building
,
Helen Hwang
,
Hudson Yards
,
Richard Persichetti
,
The Carlyle Group
,
Time Warner
,
Time Warner Center
,
Colliers International
,
Cushman & Wakefield
,
Facebook
,
Hines
,
Related Companies