RFR and Kushner Companies to Acquire Watchtower Dumbo Properties
---
---
RFR Realty and Kushner Companies have agreed to acquire a six-property portfolio in Dumbo from the Watchtower Bible and Tract Society of New York for $375 million. The sale is the latest in a series of transactions for the Jehovah's Witnesses, who are in the process of transitioning their headquarters from Brooklyn to Orange County, New York.
"We are delighted to partner with Kushner Companies and team with LIVWRK to become the new stewards for these exceptional properties in this burgeoning neighborhood," said Jason Brown, head of acquisitions at RFR, in a prepared statement.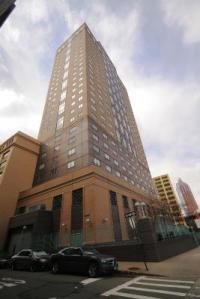 The 1.2-million-square-foot portfolio of properties consists of 117 Adams Street, 175 Pearl Street, 55 Prospect Street, 81 Prospect Street, 77 Sands Street and 90 Sands Street. The properties are set to be redeveloped in partnership with LIVWRK Holdings.
"We feel privileged to program and activate this game changing project. Watchtower took impeccable care of these assets and we are thrilled to help incorporate them into DUMBO's thriving mixed use community," added Asher Abehsera of LIVWRK Holdings, the statement.
As reported by The Commercial Observer, the Watchtower properties on Sands Street have been earmarked as potential office space for tech companies as part of the Brooklyn Tech Coalition's efforts to promote Brooklyn as a national tech hub.
"These properties feature large, creative office space right in the heart of the growing Brooklyn tech triangle. We look forward to playing a key role in the continued improvement of the neighborhood and advancement of the market," said Jared Kushner, chief executive officer of Kushner Companies, in the statement.
The news of the acquisition was first reported by the New York Post earlier today. The bulk of the sale is expected to close in September but the 30-story hotel at 90 Sands Street will close separately in 2017, according to the Post.
Mr. Kushner owns the Observer Media Group, which publishes The Commercial Observer.
117 Adams Street
,
175 Pearl Street
,
55 Prospect Street
,
77 Sands Street
,
81 Prospect Street
,
90 Sands Street
,
Asher Abehsera
,
Brooklyn Tech Coalition
,
Jared Kushner
,
Jason Brown
,
LIVWRK
,
Watchtower Bible and Tract Society of New York
,
Kushner Companies
,
RFR