New Bid Could Complicate Empire State Building REIT
---
---
(Update appended)
Malkin Holdings has received an unsolicited $710 million offer for One Grand Central Place—another surprise twist that could stifle plans to make the Empire State Building past of a real estate investment trust.
The 1.3-million-square-foot, 55-story building at 60 East 42nd Street is the second largest building in the proposed Empire State Realty Trust and follows a string of previous unsolicited offers made on the Empire State Building itself.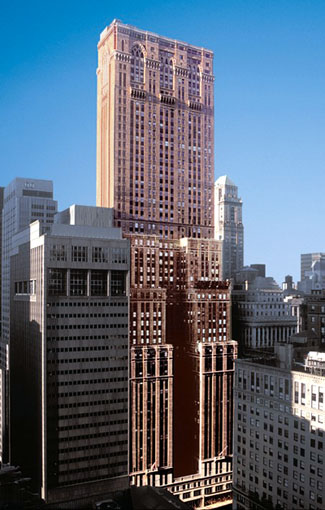 "All these offers make it difficult for the Malkins not to take them into consideration," said Jason Meister, a vice president at Avison Young who is representing both Joe Sitt and Rubin Schron in two separate bids for the Empire State Building. "It's a very compelling offer because its value is above what they're offering it at in the IPO."
Based on a January 23, 2013 Securities and Exchange Commission S-4 statement, the offer for One Grand Central Place is nearly $101 million greater than the roughly $609 million "exchange value" of the building as part of the proposed IPO, Mr. Meister claimed.
"That offer came in out of the gates at more than 16 percent above the IPO value," he said.
Earlier this month Reuven Kahane and a group of investors made a $2.25 billion offer for the Empire State Building, marking the fourth bid after Mr. Schron kicked things off with a $2.1 billion offer in June.
Mr. Sitt's offer just north of $2.1 billion puts his cash bid at roughly 85 percent of the appraised "exchange value" of the IPO, Mr. Meister said.
But, he added, the declining value of REITs, rising 10-Year Treasury note and interest rates, and a likely discount on the IPO, narrows that gap.
"A substantial response to our bid will help us assess where we need to be in terms of acquiring the building," he said, noting that Mr. Sitt and Mr. Schron's bids were only initial offers.
Anthony and Peter Malkin on Friday sent a letter to investors regarding the latest offer.
"We consider all matters, including unsolicited proposals, consistent with our fiduciary duties, to form a judgment on what action is appropriate," the Malkins wrote in the July 19 letter, using identical wording as in previous letters regarding the offers on the Empire State Building. "We do not intend to issue a comment until after our review."
Mr. Meister's father, Stephen Meister, is an attorney who represented a group of investors opposed to the REIT in the New York Supreme Court, but months of wrangling with the dissenters finally earned Malkin Holdings the number of votes necessary to launch the REIT.
A sale of the storied tower, however, would likely topple the entire plan and, as such, it was the elder Meister who in June sent a letter to the Malkins on behalf of Mr. Schron with the offer that kicked off the bidding war.
In addition to the offers from Mr. Schron, Mr. Sitt and Mr. Kahane, a fourth offer for the Empire State Building, also north of $2.1 billion, was reportedly made by a group of investors with ties to Princeton Holdings and Philips International.
A spokesperson for the Malkins declined comment.
Update, 7/25/13: Publications including The Wall Street Journal and New York Post are reporting that real estate investor Andrew Penson made the unsolicited $710 million offer for One Grand Central Place. Mr. Penson, who owns Grand Central Terminal through one of his companies, is among the Empire State Building stakeholders who have opposed the REIT.
60 east 42nd street
,
Empire State Building
,
Jason Meister
,
Joe Sitt
,
malkin holdings
,
New York Supreme Court
,
One Grand Central Place
,
Peter Malkin
,
Philips International
,
Princeton Holdings
,
Rubin Schron
,
Securities and Exchange Commission
,
stephen meister
,
Avison Young
,
Empire State Realty Trust