Leasing Activity Continues at 101 Park Avenue
---
---
Morgan Stanley (MS) has signed a long-term renewal for 39,000 square feet across the 23rd and 24th floors at 101 Park Avenue, it was announced today.
"101 Park Avenue has always been and continues to be a property where our tenants are able to provide their employees and clients the best environment possible for conducting business," said Peter Kalikow, owner and developer of 101 Park Avenue, in a statement. "I am proud of the fact that 101 Park Avenue has such a prestigious roster of tenants who recognize value and stay for a long time."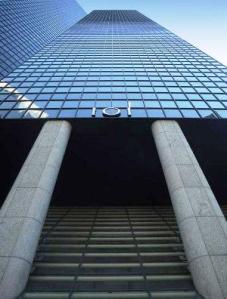 A new lease for Convene, an operator of conference center facilities, was also announced today. The company, which serves 64 percent of New York's Fortune 500 companies, willy occupy 20,000 square feet on the ground floor at 101 Park Avenue.
As reported by The Commercial Observer earlier this week, Tiger Management recently signed a long-term renewal for 79,200 square feet on the 33rd, 47th and 48th floors.
Over 60 percent of tenants that leased space at 101 Park Avenue at the building's inception in the early 1980s continue to occupy space in the 49-story building.
John Cefaly, executive vice chairman, Gus Field, vice chairman, Clark Finney, senior director, and David McBride, senior director, represented Kalikow Properties, the landlord. Michael Laginestra, Stuart Eisencraft and Michael Geoghegan of CBRE represented Morgan Stanley, while Rocco Laginestra, Michael Whellen and Jared Freede, also of CBRE, represented Convene.
C&W and Kalikow Properties did not immediately return request for comment.
101 park avenue
,
clark finney
,
Convene
,
David McBride
,
Gus Field
,
Jared Freede
,
John Cefaly
,
Kalikow Properties
,
Michael Geoghegan
,
michael laginestra
,
Michael Whellen
,
Peter Kalikow
,
Rocco Laginestra
,
Stuart Eisencraft
,
Tiger Management
,
Morgan Stanley