British Candy Shop to Reopen in West Village This Month
---
---
The London Candy Company, a British candy and coffee retailer is relocating from the Upper East Side to the West Village, having signed a 1,000-square-foot lease at 267 Bleecker Street.
"The London Candy Company is moving to a location where they will benefit from significantly enhanced foot traffic," noted Justin Fantasia, associate at RKF, who represented the tenant, in a statement. "They'll enjoy increased brand exposure to a wide variety of potential customers."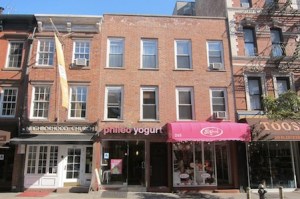 The retailer is relocating from 1442 Lexington Avenue on the Upper East Side and is expected to open its new location by the end of this month. As reported by DNAinfo, The London Candy Company shuttered its uptown location at the end of April after becoming frustrated by the area's lack of foot traffic.
"People are a lot more reluctant to come uptown," owner Jigs Patel told DNAinfo at the time.
The Federal style brick building at 267 Bleecker Street also counts So Good Jewelry as a retail tenant. Combined, the property boasts over 5,750 square feet of retail and residential space.
Mr. Fantasia and Andrew Connolly, senior director, represented the tenant in the transaction.