10gen Expands at Former NYT Building
---
---
10gen is expanding its presence at the former New York Times Building with an additional 20,432 square feet across the 5th floor, bringing its total occupancy to nearly 50,000 square feet.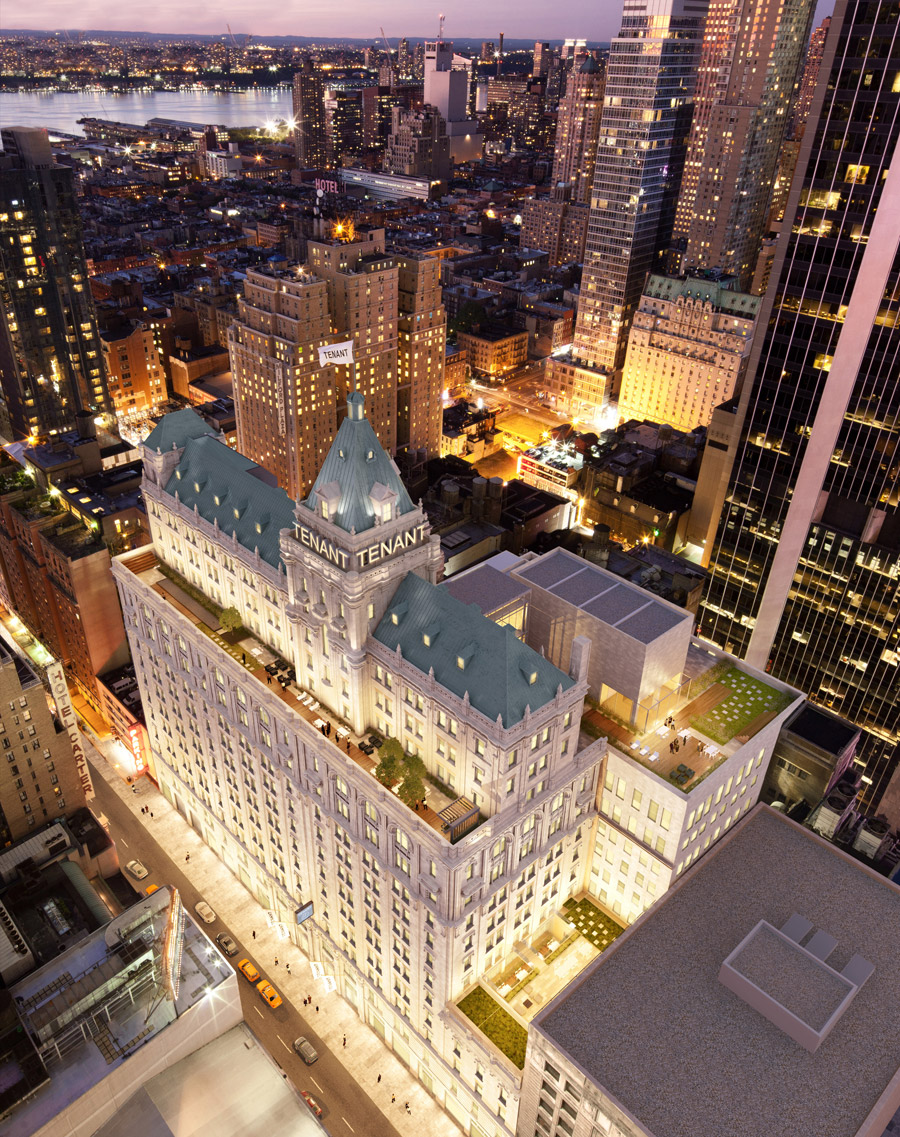 The deal comes seven months after the growing software and database company signed a six-year, 29,391-square-foot lease with contiguous expansion options in December 2012, which includes an option to lease the remaining 13,889-square-foot balance on the floor.
"When you have the experience advising any type of tenant that is in growth mode it's imperative to obtain lease flexibility," said Studley's Greg Taubin, who represented 10gen, noting that landlord Blackstone Group was keen to recognize the growing company's potential. "It was very important to find a building with large floor plates, and with the ability to grow contiguously."
10gen's original lease at the property triggered the relocation from its previous 14,000-square-foot space at 578 Broadway and was followed by Yahoo's recent announcement to consolidate its Manhattan offices into 176,000 square feet at the building – a result of what Mr. Taubin referred to as a "clustering effect" among tech tenants choosing to locate outside of Midtown South.
"Midtown South space for tech tenants remains pretty tight and certain tenants are exploring other areas, either Downtown or further up in the Midtown area," he said. Asking rents on the space were $75 per square foot.
The 16-story, 480,000-square-foot tower at 229 West 43rd Street was home to the New York Times for nearly a century, from 1913 to 2007.
10gen's other locations include Palo Alto, California and Reston, Virginia, as well as international offices in Barcelona, Dublin, London and Sydney. The company has more than 600 commercial customers, including Cisco, Disney, LexisNexis and many others.
Brian Waterman of Newmark Grubb Knight Frank represented the owner.
10Gen
,
229 West 43rd Street
,
578 Broadway
,
Blackstone Group
,
Brian Waterman
,
Cisco
,
disney
,
Greg Taubin
,
Lexis/Nexis
,
New York Times building
,
Newmark Knight Frank
,
Studley
,
Yahoo!