Woodbolt International to Open First Satellite Office in New York
---
---
Woodbolt International, the developer and marketer of nutritional products including Cellucor, has signed a five-year, 3,433-square-foot lease at 37 West 20th Street, The Commercial Observer has learned. Asking rent was in the mid-$60s per square foot.
"They had an economic model in mind that this made sense for," said Scott Galin, principal at Handler Real Estate, which represented the tenant. "The search was very efficient, I would say within a month to six weeks they identified the space through our office."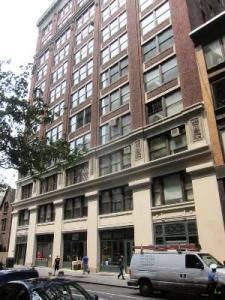 Woodbolt, which was included on the 2012 Inc. 5000 list, is expected to occupy the Flatiron property by early July following a buildout being handled jointly by the landlord, Olmstead Properties, and the tenant.
The office will be home to sales, marketing and branding professionals and will be the first satellite location for Woodbolt which is headquartered in Bryan, Tex. The 12-story, 120,000-square-foot building features a newly renovated lobby and high-speed elevators.
As reported by The Commercial Observer, accounting firm Bernard Dikman signed a 3,412-square-foot lease at 37 West 20th Street last year, relocating from 156 Fifth Avenue.
Rosanne Lucarelli of Handler represented the tenant in the leasing deal. Daniel Breiman represented the landlord in-house.
Woodbolt International could not immediately be reached for comment.