Rufrano Departing as C&W CEO, Interim Replacement Named
---
---
Carlo Barel di Sant'Albano has been named interim CEO of Cushman & Wakefield, replacing Glenn Rufrano, the company announced today. In addition to his interim role, Mr. Sant'Albano will remain as Chairman of C&W's Board of Directors and CEO of the company's EMEA operations.
"[Glenn] has done a great job over the past three years," Mr. Sant'Albano told The Commercial Observer. "We've had discussions and have worked together on a strategy and decided it was the right time to part ways, for us to look for a new leader."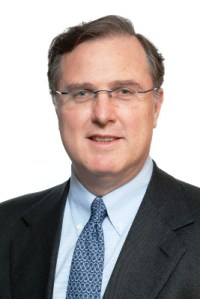 Mr. Sant'Albano described Mr. Rufrano's departure as an amicable, mutual decision. Mr. Rufrano, who has been CEO since early 2010, will remain with C&W for a transitional period of one month to assist the Board of Directors and management team.
There is no specific timeframe for finding a replacement CEO but C&W will be looking for candidates with global experience and strong operational capabilities, according to Mr. Sant'Albano.
"I would rather work very carefully toward finding the right leader with the right profile," Mr. Sant'Albano said. "We want to find the right person so we will take our time, there is no rush."
Mr. Sant'Albano distanced himself from consideration for the full-time chief executive position, citing separation of the chairman and CEO roles.
"I think my role has been full-time at the chairman level and I am also running Europe," Mr. Sant'Albano said. "There's a lot for me to do, frankly, without having to be CEO and the separation [of the two roles] is something we like."
Mr. Sant'Albano joined C&W's Board of Directors in 2007 and has served in the role of Chairman since 2011. Mr. Sant'Albano, who had a 20-year career in investment banking, joined the company from EXOR, which acquired a majority stake in C&W in 2007.