RE Equities Pays $81 M. for Prime SoHo Loft Building
---
---
Michael and Brandon Miller of investment group Real Estate Equities Corporation have closed on the $81 million purchase of 375-377 West Broadway, a five-story 55,000-square-foot commercial loft building with over 11,000 square feet of retail space.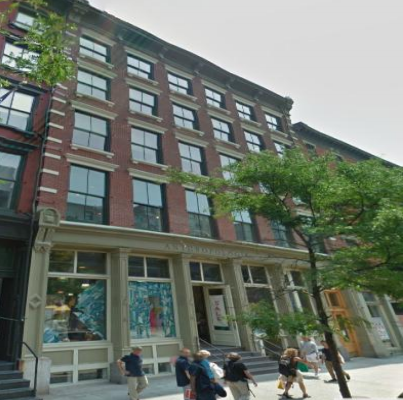 Brokers handling the sale said the turn-of-the-century SoHo building, which offers 56 feet of retail frontage, had not changed hands in nearly two decades, and the negotiations were further complicated after Hurricane Sandy barreled through the city.
"The lack of product and strong demand for well positioned, quality assets has helped fuel prices throughout Manhattan, especially in Soho," said Laurence Ross, managing principal of Highcap Group, a Manhattan-based real estate investment brokerage firm, who represented the buyer, in a statement.  "This was an off- market opportunity which presented many hurdles including months of intense negotiations between buyer and seller, and challenges with the fallout from storm Sandy."
"We were in middle of negotiations and we were without power for two weeks, which made things difficult," he added, during a call with The Commercial Observer.  "It's tough enough to get these deals to begin with.  But we were able to get it done."
The deal closed on Tuesday.
The retail space is home to Anthropologie, a chain that sells women's apparel and accessories, home furnishings, and an array of gifts and decorative items.
"The property has considerable upside, with below market office rents, as well as an undervalued ground floor retail lease," Mr. Ross said.
Lee Spiegelman with Ripco represented the seller, Ellwell Associates LLC.