Planet Fitness Inks Two Gyms in Effort of New York Expansion
---
---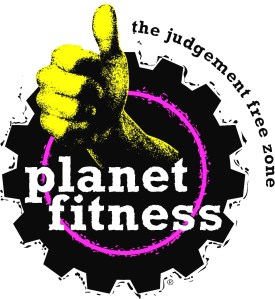 Planet Fitness, the New Hampshire-based fitness center that operates approximately 30 locations in the tristate area, will expand its presence below 95th Street with a 29,500-square-foot space at 423 West 55th Street and the signing of a 28,576-square-foot space at 25 Broadway.
The gym on 55th Street will have a 24,500-square-foot ground floor base and a 5,000-square-foot mezzanine. The slightly smaller lease will consist of a 832-square-foot entrance and two lower levels of about 14,000 square feet each. 
Planet Fitness markets itself as a "Judgement Free Zone" appealing to those who want to get in shape without being subjected to the "hard-core, look-at-me attitude that exists in too many gyms." Jordan Baker, a broker at Crown Retail Services, noted that the free-weights do not exceed fifty pounds and the gym offers tanning services and massage chairs, emphasizing that it focuses on the vast majority of gym-goers.
"It's a great amenity for the building," said Richard Chera, a colleague of Mr. Baker at Crown Retail Services. "These landlords and our clients have worked very well together. It's a win-win, the landlords can lease storage space that they wouldn't otherwise be able to market as retail or office."
Mr. Chera and Mr. Baker are responsible for representing Planet Fitness in their New York endeavors. The Wolfson Group, the owner of 25 Broadway, were represented by CBRE's Bruce Surry, Richard Levine, and Gary Kamenetsky. In-house broker Rob Fin took care of the Winter Organization, owners of 423 West 55th Street.
The leases traditionally span 15 years, but Planet Fitness inked for 20 years at 25 Broadway and 12 years at the 55th Street location.
"Planet Fitness is expanding in all five boroughs, but our emphasis is on Manhattan and Brooklyn," added Mr. Chera, noting that Planet Fitness has six deals in the making right now.