National Futures Association Relocating to One New York Plaza in First Post-Sandy Lease
---
---
The National Futures Association, the self-regulatory organization for the U.S. derivatives industry, is relocating to One New York Plaza from 120 Broadway after signing a 10-year, 36,000-square-foot lease–the first for the property since it sustained damage during Hurricane Sandy. Asking rents were $49 per square foot.
"As a self-regulatory body, our responsibilities and headcount were increasing," said Karen Weurtz, spokesperson for the NFA. "Our lease was terminating and we needed more space; this was the time to do it."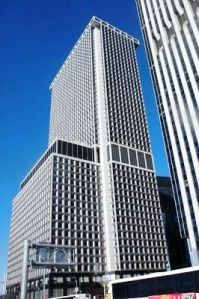 The regulatory organization expects to occupy its new office by the end of the year and is assuming responsibility of building out the space to accommodate 150 people.
"We liked the floor plan and the location was convenient for our staff," Ms. Weurtz said of One New York Plaza.
Though the NFA has always had a presence in New York, the organization's responsibilities have increased through the passage of the Dodd-Frank Act in 2010. As the Commodities Futures Trading Commission oversees the swaps market, swaps dealers will become members of the NFA and will be responsible for monitoring their activity.
One New York Plaza, which reopened in November of last year, experienced significant damage during Hurricane Sandy when approximately 23-million-gallons of water flooded the lower levels of the building. The 50-story property currently boasts approximately 360,000 square feet availability on the 36th and 42nd through 50th floors. The building's typical floor size is 43,000 square feet.
The landlord, Brookfield Properties, is redeveloping and re-tenanting 40,000 square feet of retail space damaged during last year's storm.
"We hope to have retailers occupying space by the end of this year or early next," Duncan McCuaig, vice president at Brookfield, told The Commercial Observer.
Mark Keebler, Brad Serot, Scott Sloves and Rob Wizenberg of CBRE represented the NFA in the transaction. The landlord was also represented by CBRE through Adam Foster, Zachary Freeman, Desiree Harbacek, Ken Rapp, Michael Rizzo and Peter Turchin.
CBRE could not immediately be reached for comment.
1 New York Plaza
,
120 Broadway
,
Adam Foster
,
Brad Serot
,
Brookfield Properties
,
CBRE
,
Commodities Futures Trading Commission
,
Desiree Harbacek
,
Dodd-Frank Act
,
Karen Weurtz
,
Ken Rapp
,
Mark Keebler
,
Michael Rizzo
,
National Futures Association
,
peter turchin
,
rob wizenberg
,
Scott Sloves
,
Zachary Freeman