Madison Capital Management Draws on C&W Team for 444 West 55th Sale, Recap
---
---
Cushman & Wakefield Equity, Debt & Structured Finance has arranged $39 million in financing for, as well as the sale of, 444 West 55th Street, The Mortgage Observer has learned exclusively.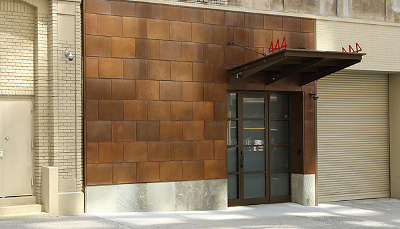 The building, located between 9th and 10th Avenues, houses Cirkers Fine Art Storage and Hutter Auction Galleries.
The 100,000-square-foot, 6-story building was owned by Madison Capital Management, which the C&W team of Steve Kohn, Dave Karson, Chris Moyer, Sridhar Vankayala and Tara Hovey advised on the transaction.
California-based Redwood Trust provided the ten-year senior and mezzanine financing.
MCM and Redwood didn't return calls in time for publication seeking information about the purchase price and buyer. Cushman & Wakefied declined to identify the buyer.
"We had very aggressive bidding from both the debt and equity markets, and the buyer had great options to finance this building," said Mr. Karson, executive managing director. "The debt markets are particularly liquid right now, and Redwood offered a very attractive package that met all of the buyers needs."
cgaines@observer.com
444 West 55th Street
,
Chris Moyer
,
Cirkers Fine Art Storage
,
Cushman & Wakefield
,
Dave Karson
,
Hutter Auction Galleries
,
Madison Capital Management
,
Redwood Trust
,
Sridhar Vankayala
,
Steven Kohn
,
Tara Hovey