Leadership Directories Relocating to 1407 Broadway
---
---
Leadership Directories, a subscription database service, is relocating from Union Square to Midtown after signing a 10-year lease for 12,370 square feet on the third floor of 1407 Broadway. Asking rent was $47 per square foot.
"As low vacancy rates in the Union Square and Flatiron areas continue, we will see more companies looking to Midtown as a viable office location especially as these buildings continue to make improvements to infrastructure," said Grant Greenspan, principal at the Kaufman Organization, who represented the building's owner, the Lightstone Group.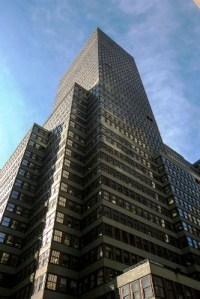 Leadership Directories, which will be moving from 104 Fifth Avenue, is a subscription database of contact information for governmental, business, professional and nonprofit organizations. The company plans to build out an open plan space with exposed ceilings and glass enclosed offices.
Built in 1952, the 42-story, 1.1 million-square-foot building is located at 39th Street and is undergoing a series of capital improvement plans.
"Over the past several months we have been upgrading office space at 1407 Broadway by committing to infrastructure enhancements," Mr. Greenspan added in the statement. "A secure telecommunication riser will provide redundant internet and fiber options, so new office tenants in the creative and digital industries always stay connected."
The Kaufman Organization represented both sides of the transaction with Michael Kaufman representing the tenant. Mr. Greenspan, Michael Heaner and Jessica Kosaric of Kaufman act as the building's exclusive agents.