Epiq Bankruptcy Leads Trio of New Leases at 757 Third Avenue
---
---
Epiq Bankruptcy Solutions, a case management and consulting firm specializing in Chapter 11 cases, has signed a 28,036-square-foot lease on the third and seventh floors of 757 Third Avenue, the largest of three recently announced leases at the RFR Realty property. Asking rents in the building range from the low $50s to low $60s per square foot.
Additionally, real estate developer Omni Development and Astoria Federal Savings and Loan Association have signed lease for 5,700 square feet and 5,284 square feet, respectively.
"The RFR team works tirelessly to provide an unsurpassed office environment for our tenants – from the upscale building amenities and thoughtfully crafted interiors to the assiduous attention to architectural detail," said Aby Rosen, co-Founder and principal of RFR, in a statement. "The recent leases at 757 Third Avenue are further testament to the quality of our portfolio and attention to tenant services."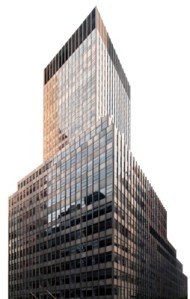 As reported by The Commercial Observer last month, sister companies Aerotek and TEKsystems signed 10-year leases for 13,551 square feet and 15,115 square feet, respectively, at 757 Third Avenue.
The property at 757 Third Avenue has undergone significant renovations since being acquired by RFR Realty in 1999. Since that time, the landlord has modernized the building's lobby and upgraded building systems. The building's tenant roster includes a number of prominent Japanese companies, including Mizuho Alternative Investments LLC.
Epiq Bankruptcy Solutions was represented in the lease by Mitchell Kunikoff of Lee & Associates. Omni Development was represented in-house by Steve Morrows. Eric Cagner, Brian Lee and Peter Shimkin of Newmark Grubb Knight Frank represented Astoria Federal Savings and Loan Association, while the landlord was represented by Steve Morrows, executive vice president and director of leasing for RFR Realty, and Mitchell Konsker and Alexander Chudnoff of Jones Lang LaSalle.
757 Third Avenue
,
Aby Rosen
,
Aerotek
,
Alexander Chudnoff
,
Astoria Federal Savings and Loan Association
,
Brian Lee
,
Epiq Bankruptcy Solutions
,
Eric Cagner
,
Jones Lang LaSalle
,
Lee & Associates
,
Mitchell Konsker
,
Mitchell Kunikoff
,
Mizuho Alternative Investments LLC
,
Newmark Knight Frank
,
Omni Development
,
Peter Shimkin
,
RFR Realty
,
Steve Morrows
,
TEKsystems