Breaking Up is Hard To Do: Inside the Fate of 251 Park Ave. South
---
---
"Sell the building." So began my great adventure of 2013.
Earlier this year, a court ordered me to hold a public auction of 251 Park Avenue South, a 16-story office building that is almost 70 percent vacant—an incredible opportunity for someone to create a new landmark in one of the hottest neighborhoods in New York City.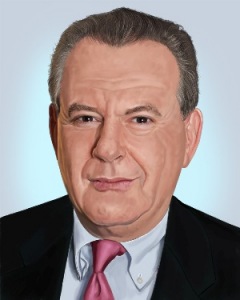 The court decided the property had to be sold because the co-owners weren't getting along. When that happens, New York law says a court can order the sale of the property. The proceeds of the sale are then divided among the fighting co-owners. It is a remarkable process—a "partition sale"—but it's a traditional element of American real estate law and one of the things that can happen when multiple parties have ownership interests in the same real estate.
Partition sales usually happen when two siblings fight over a house they inherited, or when a family has some other form of falling out. These sales are rare for commercial real property, because when multiple parties own commercial real property, they usually own it in a limited liability company. In the occasional case when they own it as tenants in common, they typically have a tenancy-in-common agreement that defines their relationship. In that agreement, everyone typically waives any right to force a partition sale.
In the case of 251 Park Avenue South, however, the Ring family had owned a 50 percent interest in the property for decades, and the other 50 percent found its way into the hands of an investor, reportedly an entity owned by Extell Development. The co-owners had no tenancy-in-common agreement or any other agreement regarding the property. The different parties just owned different percentage interests in the property. The investor said it wasn't happy with how the property had been managed and exercised its right to force a sale. And there we are.
The sale will take place on August 28, 2013 at the New York State Supreme Court on Centre Street. I will be the auctioneer.
Conceivably, the co-owners could stop the process by settling their differences. Maybe one will buy out the other(s). But if they haven't yet figured out how to do that, they seem unlikely to change their minds now. So my challenge is to achieve the highest price for the property.