Yahoo Signs Long-Term Lease at Former NYTimes Building
---
---
On the heels of news that Yahoo will buy Tumblr for $1.1 billion, the Web giant is moving to the former home of The New York Times, the firm announced today.
Yahoo signed a long-term lease for the 9th through 12th floors in the 15-story building, joining tech tenants 10gen and Citysearch in the building.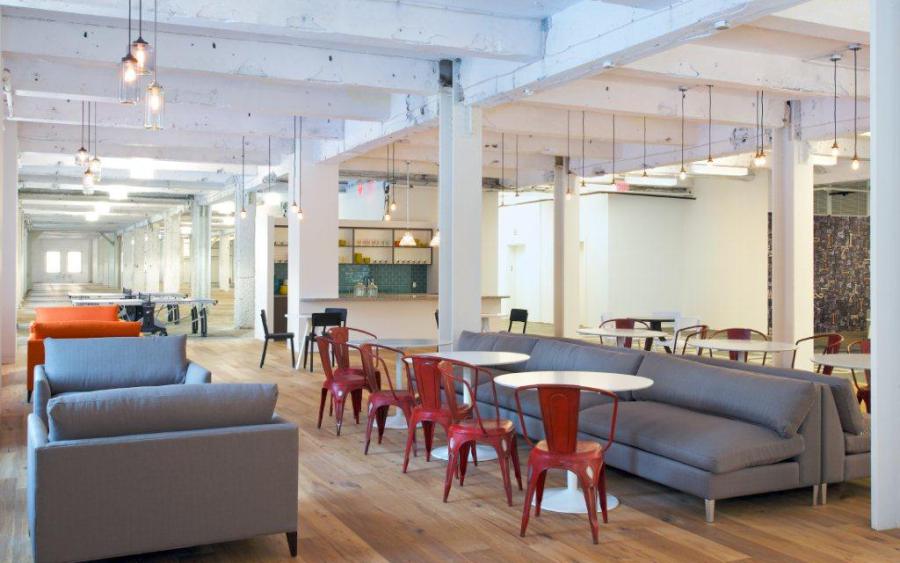 "For a while now… Yahoo has been looking for a home here in New York," Yahoo chief executive Marissa Mayer said, according to the Times.  "We have several hundred employees spread across several offices.  And I'm proud to say that we've found it."
Rents could not be confirmed, but when 10gen took 29,400 square feet at the building late last year, asking prices ranged between $70 and $80 per square foot, as reported by The Commercial Observer.
Yahoo has roughly 500 employees in three buildings across New York City, at 1065 Avenue of the Americas, 1540 Broadway and 11 West 19th Street.
The Times noted that the company expects to expand its work force in the city to 700 within the next couple of years – but that Tumblr's 175 employees, who work from offices at 35 East 21st Street, will not move to Times Square — and that it plans to install outdoor terraces and a cafeteria with" an extensive menu of free food."
Al Jazeera also reportedly eyed the building as a potential headquarters for its expanding U.S. operations earlier this year, but the news agency may have been turned off when it saw "too many columns."
Brian Waterman, Lance Korman, Jonathan Tootell, Brent Ozarowski from Newmark Grubb Knight Frank represented ownership, The Blackstone Group, a company spokesperson said (Blackstone purchased the top 11 floors of the building in 2011 for $160 million).  Martin Horner of Jones Lang LaSalle represented Yahoo, an industry source said.  The brokers on the deal could not be reached for immediate comment.
Update, 5/22/13: Industry sources put the total square footage of this deal at 176,000 square feet.
1065 Avenue of the America
,
10Gen
,
11 West 19th Street
,
1540 Broadway
,
Blackstone Group
,
Brent Ozarowski
,
Brian Waterman
,
Citysearch
,
Jonathan Tootell
,
Lance Korman
,
Marissa Mayer
,
Newmark Knight Frank
,
Tumblr
,
Yahoo!