Stephen Ross Pledges to Give Half His Wealth Away to Charity
---
---
Real estate scion and billionaire Stephen Ross just cut his wealth in half — and he's giving it to charity.
Mr. Ross, worth $4.4 billion and the chairman and founder of Related Companies, joined The Giving Pledge today, a global initiative created by Warren Buffet and Bill and Melinda Gates that invites the world's wealthiest people to give at least half of their wealth to philanthropic causes.
"As The Giving Pledge grows in size and scope, we will benefit from broader perspectives and experiences," said Ms. Gates, pledge co-founder and co-chair of the Bill & Melinda Gates Foundation, in a statement.  "We've found that the opportunity for us to share best practices and learn from each other's global experiences is enabling us to have the greatest possible impact with our charitable giving."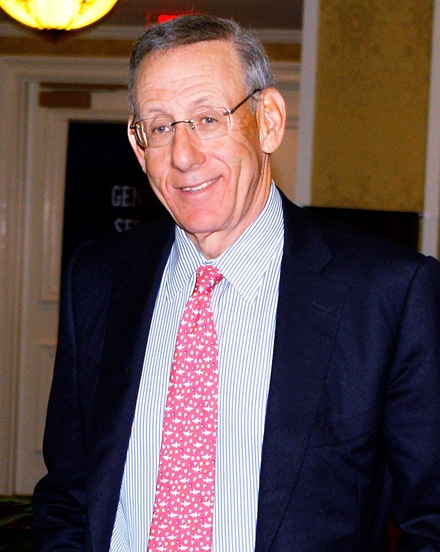 Specifically geared towards billionaires, the elite club is made up of a total 114 signatories, with members who range in age from 28 to 97 and come from diverse business backgrounds, including technology, real estate, apparel and finance.  They represent ten countries, 23 U.S. states and the District of Columbia.
Mr. Ross, who also owns the Miami Dolphins, was among a list of nine families and individuals to join today, including Lord Ashcroft, Sara Blakely, Monica and David Gelbaum, Craig and Susan McCaw, Paul Singer, Mark and Mary Stevens, Tad Taube, and Samuel Yin.  Joe Craft announced his commitment in late 2012.
Members can choose the philanthropic causes and charitable organizations of their choice, and members have given to a wide variety of causes in the education, health, medical research, social services and environmental fields.  While members are at different stages in their philanthropy, some have already given away the majority of their wealth, and at least 40 have pledged to give even more than half.
Related's 15-million-square-foot Hudson Yards development project broke ground in December.  Coach leased 750,000 square feet in the 47-story, 1.7-million-square-foot South Tower and was joined last month by L'Oreal and SAP, who inked deals for 402,000 square feet and 115,000 square feet in the building, respectively.