RWN Pays $3.8 M. for Bowery Retail Condo, Appoints RKF to Market
---
---
RWN Real Estate Partners paid $3.8 million for a retail condominium at 328 Bowery, where the firm has appointed RKF as exclusive leasing agent for the space, The Commercial Observer has learned.
RWN will redevelop the 4,114-square-foot space and the existing storefronts, giving one to two prospective tenants 100 feet of wraparound frontage at the corner of the Bowery and Bond Street.
"This acquisition gives us control of the entire western Bowery blockfront between Bleecker and Bond Streets, which assures prospective tenants of 328 Bowery that the retail streetscape will continue to improve here," said RWN's Ari Shalam, in a statement.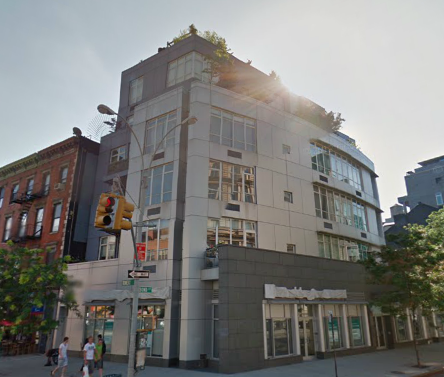 RKF will exclusively market the two-level retail space, which is located at the corner of Bond Street in the heart of Manhattan's vibrant Bowery district.  The space is divided among two floors with 2,510 square feet on the ground floor and 1,604 square feet in the lower level.  Changes to the façade will include new entrances on the Bowery and significant improvements to signage.
"The Bowery retail market continues to draw an eclectic and aspirational mix of retailer, dining and nightlife tenants," said RKF's Brian Segall, who will lead the marketing effort with Ariel Schuster.  "328 Bowery lies directly in the center of this dynamic submarket."
RWN purchased the retail condominium from The Big Four, LLC on May 1.  Mr. Segall represented both parties in the sale.
The Bowery has welcomed a growing number of high-end residential and hotel developments in recent years. In response, luxury retailers, restaurants and night clubs have increasingly established a presence.  New entrants into the market include A.P.C., Intermix and Patagonia, joining more established retail neighbors such as Blue & Cream, John Varvatos, Whole Foods Market, and Pulinos.
Mr. Shalam, Mr. Segall and Mr. Schuster were not available for further comment.
328 Bowery
,
A.P.C.
,
Ari Shalam
,
Ariel Schuster
,
Blue & Cream
,
Brian Segall
,
Intermix
,
john varvatos
,
LLC
,
Patagonia
,
Pulinos
,
RKF
,
RWN Real Estate Partners
,
The Big Four
,
Whole Foods Market