Retail on the Rebound: Spirits High at ICSC Event
---
---
In 2009 and 2010 "you could have rolled a bowling ball down the aisle" at the International Council of Shopping Centers' RECon conference "and it wouldn't have hit anybody," Massey Knakal executive vice president of retail leasing Benjamin Fox told The Commercial Observer.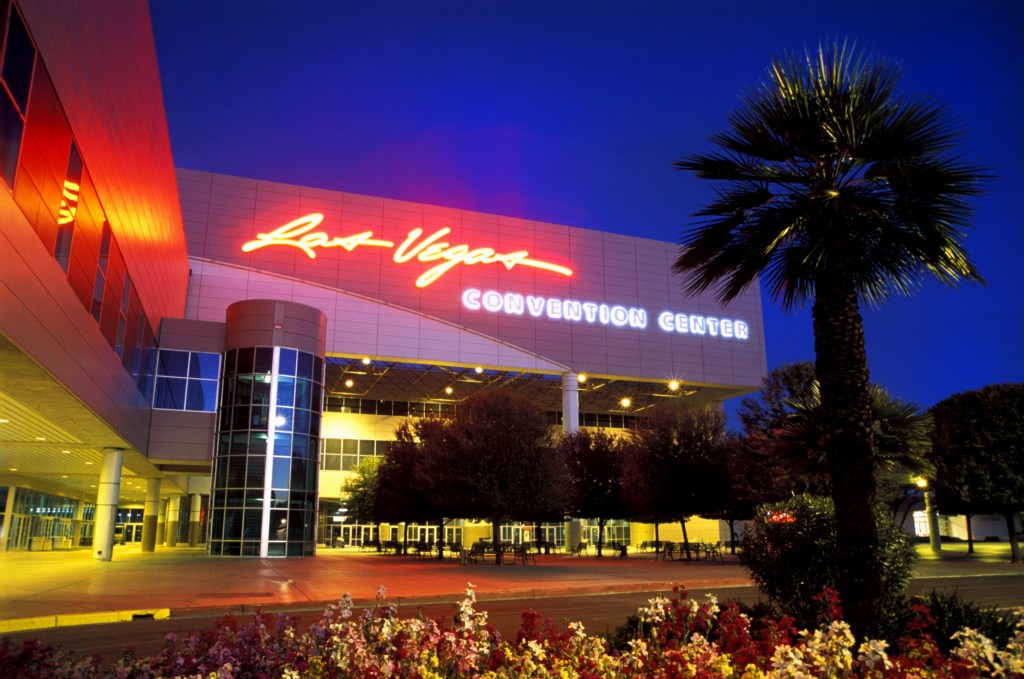 But when an estimated 33,000 real estate professionals converged upon one million square feet of Las Vegas Convention Center space this week, marking the highest turnout since the peak of the market in 2008, real estate professionals agreed that the original vigor of the event was back.
"In great years there was a lot of energy and vibrancy, and we're back up to that level again," said Noel Caban, a retail broker with Winick Realty Group.
Weeks and even months of preparation culminated in streams of business professionals from all facets of the industry making the trek out to sunny Las Vegas to take advantage of the annual opportunity.
This year's turnout, a projected uptick from last year's rebound, is a testament to the relative strength of the retail market, highlighted among New York City's prime retail corridors, where rents have risen dramatically. New developments springing up around the city have sparked interest among national and international retailers.
Retail is picking up across the nation, which many experts attribute to the rebound of the housing market and accompanying bump in home construction, which in turn has boosted consumer confidence.
"The attendance numbers are absolutely a good barometer of the health of the industry," Mr. Fox said.
Professionals representing all facets of the industry came from across the country and around the world to be at this year's event. During the day, they line up, perhaps like bowling pins, behind the booths and exhibits representing more than 1,000 companies, spread across a seemingly never-ending maze of commercial real estate grandeur.
"It's a big mob scene," said Douglas Elliman's Faith Hope Consolo, who estimated that as many as 40,000 people would actually show this year.
The event is a chance to step away from the desk, the phone, the office—the incessant, work-till-you-drop pace of the city—to meet face-to-face with clients and pave the way for future deals.
"You go with a lighter heart, to be social in a nice environment and to get reacquainted," said Adelaide Polsinelli, a retail broker at Easter Consolidated, who made out a list of retail condominium owners and retailers she hopes to catch up with this week.
But in many ways the event is not the flamboyant spectacle it's often made out to be, rather a place to get down to business, with the added advantage of getting all the right players in the same room—from presidents to principals, brokers to building owners, architects to construction people—and access key national players. In other words, it's a perfect recipe for making deals.
"It's extraordinarily effective," Mr. Fox said. "There are the chairmen and presidents of major development companies; chairmen and presidents of major retailers. You don't get to see these people too often during the year."
"Say we're trying to place Best Buy in a location here—but the head of the company is in Minneapolis," he said. "Here, you get the two brokers, the Best Buy people together, all the other players, and bingo, you have a meeting."
For Ms. Polsinelli, the 2,500-mile trek to Vegas every year for the city's retail brokers is a special pilgrimage to perhaps uncover and birth a retail gem that could one day define a career.
"I'm going to discover the next Starbucks, the next Wal-Mart, the next Urban Outfitters," the industry veteran said. "Ideally I'm going to meet those new entrants into our market. I'm looking for that obscure retailer that wants to have a presence in an area where they are unheard of but ready to make an impact."
In 2007, the conference drew 50,731 people. Attendance dipped to 29,478 by 2009 and to 28,709 in 2010. By last year the number had risen to 32,661, and this year at least 33,000 were expected, an ICSC representative confirmed (this year's official number could not be confirmed by press time). While well short of peak levels, real estate professionals agree that the market is bullish.
"I expect a lot of deal-making," Ms. Consolo said.
The Real Estate Board of New York's spring retail report showed that New York City's retail scene is hot, especially the prime corridors, which are thriving, logging dramatic increases since the fall. Times Square rents increased 55 percent; rents in sections of the Flatiron District were up as much as 50 percent; and prime Fifth Avenue rents went up 11 percent, according to REBNY.
"It's not surprising," said Mr. Caban. "So much of New York has become national tenants who are creating that sort of mall-like flavor. When landlords want credited tenants they don't want local, they want national tenants with deep pockets."
Retail is picking up across the nation too, boosted by the rebound of the housing market, with home construction up 28 percent from last year, and highlighted by upticks in nationwide consumer spending (up 0.1 percent in April).
The U.S. economy added 165,000 new jobs last month, and the national Consumer Confidence Index (CCI) rose to 76.4 percent, up more than 20 percent since November 2008. Shopping centers across the nation absorbed nearly 4.5 million square feet in the first quarter, according to a report from Colliers.
"We were all witness to what happened in 2007 and 2008, when everything went topsy-turvy," Mr. Caban said. "But over the last couple of years it's been a pretty upbeat feel, and that's when the better product comes to the surface."
Keynote speakers at this year's event include Steven Levitt, co-author of the bestselling Freakonomics; Randi Zuckerberg, former head of marketing at Facebook and founder and CEO of Zuckerberg Media; and Gregory Wasson, president and CEO of Walgreens—the latter two reflecting the growing influence of social media on shopping and the "evolution of the drugstore" into a retailer of food and more general merchandise, Ms. Consolo said.
The consensus among real estate professionals is that there's simply not enough time to party when you're busy doing business. Firms prepare for the event for weeks if not months, scheduling meetings and preparing materials.
"We spend a lot of time aggregating good product to take to ICSC," Mr. Caban, who specializes in the outer boroughs, said. "We expose some of the best product out there, and we want to make sure that the deals we have in progress are consummated there."
The stars of the show representing New York City this year will be the flood of new developments materializing across the city, from Hudson Yards to Brookfield Place to the South Street Seaport's Pier 17—not to mention Downtown's newly crowned gem at One World Trade Center.
"It's really happening. It's no longer just a dream," Ms. Consolo said, noting that the national retailers will retain a heavy spotlight, appealing not only to the New York market, but across the country, as economic indicators point to continued growth.
"It's always H&M and the Uniqlo and the J. Crews and Abercrombies of the world," she said. "Everybody's chasing them because that's what Middle America wants."
After the day's exhibits and keynote addresses, real estate professionals are free to roam the streets of a city known for its dry heat and gambling. Tales of misfortune, extravagance, seduction, even indiscretion have precipitated from the shadows of past events.
"After hours we're pretty big on getting our clients out there and having a good time, because you're out there working all day long," one broker said. "We're having a couple pool parties to get to know people in a less formal environment, cementing relationships and closing deals."
Late nights will consist of the "typical stuff," another said. "There will be people going to pool parties with a European theme. "There are naked girls there," the broker explained.
But for most, the event is a chance to get a serious leg up on the competition—not the blowout it's chalked up to be.
"It's all exaggerated—anything you hear," Mr. Fox said, noting that his firm isn't sending 20 brokers to Vegas to stay up and party until 4 a.m. "The idea of the event being all party hats and streamers is misconceived. It's not as sexy as you think."
Ms. Consolo added, via email, "The show isn't nearly as scandalous as it was in the 1980s—we absolutely have to produce to justify the costs and time away from the office, and we're all working hard throughout. This show is fun—don't misunderstand. But it's also a physical and professional challenge each and every year."
But for those so inclined, doesn't everything that happens in Vegas stay in Vegas anyway?
"What happens in Vegas ends up on Facebook, Twitter and LinkedIn," Ms. Polsinelli said. "So everyone will behave."
With that sentiment in mind, log into commercialobserver.com this week for hourly updates on ICSC.

1 World Trade Center
,
Abercrombies
,
Adelaide Polsinelli
,
Benjamin Fox
,
Best Buy
,
Brookfield Place
,
Consumer Confidence Index
,
Consumer Spending
,
Douglas Elliman
,
Easter Consolidated
,
Facebook
,
Faith Hope Consolo
,
Freakonomics
,
Gregory Wasson
,
H&M
,
Hudson Yards
,
International Council of Shopping Centers
,
J.Crew
,
Las Vegas Convention Center
,
LinkedIn
,
Mark Zuckerberg
,
Massey Knakal Realty Services
,
noel caban
,
Pier 17
,
Randi Zuckerberg
,
Real Estate Board of New York
,
recession
,
RECon
,
Retail
,
South Street Seaport
,
Starbucks Coffee
,
Times Square
,
Twitter
,
Uniqlo
,
Urban Outfitters
,
Wal-Mart
,
Walgreens
,
Winick Realty Group
,
Zuckerberg Media