Presidio/Blue Water Merger Spurs New One Penn Plaza Lease
---
---
IT-solutions firm Presidio Networked Solutions has signed a long-term, 14,106-square-foot lease at One Penn Plaza following its acquisition of BlueWater Communications LLC.  
The two firms will move from the separate spaces they occupied on the 19th and 16th floors, respectively, consolidating onto the 28th floor.
"They wanted to put both companies together in an efficient office environment that would be conducive to business," John Pavone of DTZ, who represented the tenant with Nick Bates, told The Commercial Observer.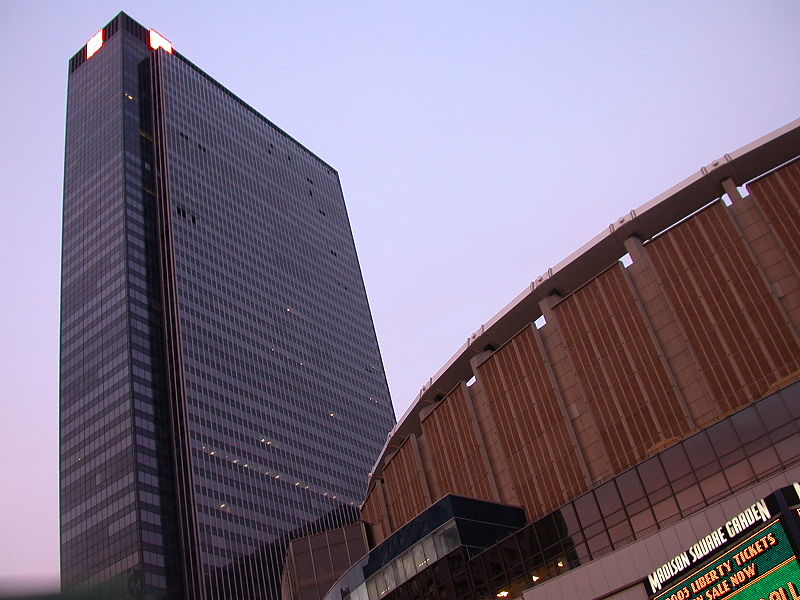 Craig Panzirer, who represented the landlord Vornado Realty Trust declined comment.
As part of the merger and acquisition, Bob Cagnazzi, CEO of BlueWater, which also provides IT services, becomes CEO of Presidio.
"Combining BlueWater's and Presidio's capabilities will enable the company to expand its portfolio of advanced IT solutions and managed services and provide even greater value to its clients," said Presidio Chairman Kevin Penn in a statement announcing the merger and acquisition back in February.
The 57-floor, nearly 2.6-million-square-foot building, designed by Kahn & Jacobs and built in 1972 with structural steel, concrete and grey solar glass and aluminum outside walls, is the tallest building in the Pennsylvania Plaza complex of office buildings, hotels, and entertainment facilities, which is anchored by Madison Square Garden, the Hotel Pennsylvania and Vornado's office buildings at 1 and 2 Penn Plaza.
Major tenants include BMG Columbia House; Cisco Systems;Citigroup Global Markets; Parsons Brinckerhoff; Powerspace; URS Corporation;US Customs; United Healthcare; and Wachovia Securities.  Retail space includes K-Mart; Local West; Lugo Café; and Starbucks.
In March law firm Goetz Fitzpatrick signed 12-year renewal and expansion at 1 Penn Plaza
The construction and commercial litigation firm moved from its 13,000-square-foot space on the 44th floor to 17,600 square feet on the 31st floor as part of the firm's ongoing growth plan.
Vornado is one of the largest owners and managers of commercial real estate in the United States with a portfolio over 100 million square feet, primarily located in the New York and Washington, DC areas.
Mr. Pavone declined to specify the terms of the lease, citing a confidentiality agreement.
BlueWater
,
BlueWater Communications LLC
,
Bob Cagnazzi
,
Craig Panzirer
,
DTZ
,
Goetz Fitzpatrick
,
Hotel Pennsylvania
,
John Pavone
,
Kahn & Jacobs
,
Kevin Penn
,
Madison Square Garden
,
One Penn Plaza
,
Pennsylvania Plaza
,
Presidio Networked Solutions
,
Thomas Equities
,
Vornado Realty Trust