Plans for 42-Acre National Tennis Center Clears City Planning Commission
---
---
The City Planning Commission has voted to approve the U.S. Tennis Association's $500 million renovation and expansion of the National Tennis Center after the USTA agreed to more than double the city parkland being lost through the project.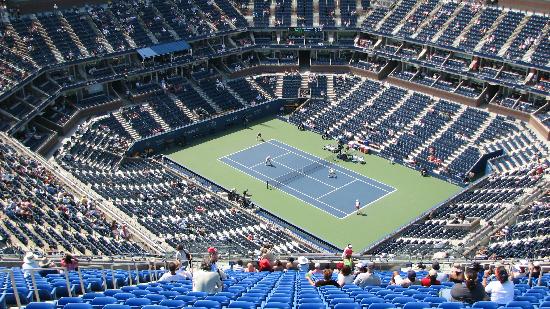 Flushing, Queens community members had opposed the use of a 0.68-acre strip of city parkland, but the USTA agreed to replace the parkland with two 1.56 acre parcels, DNAinfo reported.
The replacement parkland was leased to the USTA in 1993 and it includes open space and five tennis courts that the tennis association would continue to maintain.
"An agreement has been reached for the USTA to return to the city 1.56 acres of parkland that it currently leases, thereby ensuring that there will be no loss of public parkland in order to accomplish the proposed upgrade to the tennis center," City Planning Commissioner, Amanda Burden, said.  "There will be, in fact, a net gain of nearly 9/10 of an acre of parkland."
The USTA is looking to renovate and expand the 42-acre center to the tune of $500 million, with plans to replace the aging Louis Armstrong Stadium, build a new Grandstand Stadium, add two parking garages and replace seven tennis courts, according to DNAinfo.
The City Council will make the final vote.