Feel the Noise: Maker of JBL Speakers Coming to Madison Avenue
---
---
Audio solutions provider Harman International Industries Inc. is coming to 527 Madison Avenue after signing a 12-year, 8,500-square-foot "monkey wrench" of a lease deal earlier this year.
The Stamford, Connecticut-based owner of electronics company JBL – and a range of audio and GPS manufacturers – took possession of the space on May 1st, where it is in the process of building out its American flagship.
"Harman is going to flourish and do phenomenally well in this location," Studley's Patrick Breslin, who represented Harman with Steve Walbridge, told The Commercial Observer.  "They are working with designers and architects and engineers to make this a cutting edge store."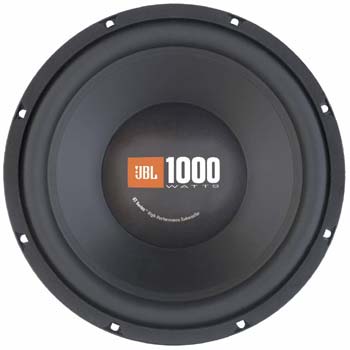 The company's build out of its first American store culminated from what brokers described as a rigorous process to get the previous tenant, clothing retailer Talbots, out of the space before its 2015 lease expiration.
Talbots, which operates its flagship next door at 525 Madison Avenue, had used the space (at 527) for a now-defunct men's clothing line, and the Harman deal was contingent upon Talbots' buyout of the lease.
"It was a long, hard process," Mr. Breslin said.  "Real estate deals aren't clean to begin with and this third component added one more monkey wrench to the cycle.  Finally Talbots agreed to a buyout number."
The Talbots deal could have fallen through at any time, so Mr. Breslin said he led Harman on a river-to-river trek scouring spaces across Manhattan.  But each week, the deal at 527 Madison, with asking rents of $600 per square foot, seemed too good to let pass, which kept Harman's interest – and Mr. Breslin's persistence – extremely high .
"At first they were a little standoffish," he said, noting that he had done "a lot of business" with the Talbots in the past.  But, he added, "Just by being a sheer pain in the ass, I wore them down."
"They (Harman) didn't wan't to spend an exuberant amount of money to be on Fifth Avenue, even though they could have afforded it," he went on, noting that a similar corner location along Fifth Avenue could run at upwards of $3,000 per foot.  "We call this a bargain, which tells a tale about New York City real estate."
Brokers representing landlord Mitsui Fudosan America said Talbots' buyout of the lease was in the cards for months following private equity firm Sycamore Partners' buyout of the retailer last summer, but they were careful to wait for the right match.
"We'd been talking to Talbots for quite a while about buying out of that lease," said James Frederick of Cassidy Turley, who represented the landlord with Peter Occhi.  "They didn't really need all of that retail space for their ladies' line."
Ownership completed a lobby renovation at the very end of last year, and new elevators are underway, however, which called for a tenant that would help enhance the building's image and bump things up "several notches," Mr. Frederick said.
"It's not just how much money," he said.  "We wanted something with a high-end, slick image… a much sharper ground floor presence to try and help our overall office leasing prospects."
Brokers said the lease was signed back in February.  Crain's first reported the signing of the lease earlier this week.
525 Madison Avenue
,
527 Madison Avenue
,
Cassidy Turley
,
Harman International Industries Inc.
,
James Frederick
,
JBL
,
Mitsui Fudosan America
,
Patrick Breslin
,
Steve Walbridge
,
Sycamore Partners
,
Talbots