Dairy Queen Eying Several Locations for First NYC Store
---
---
Dairy Queen firmly intends to break into the Manhattan market, and will come one step closer when it opens its first Long Island store early next month, DQ spokeswoman Samantha Krogfus told The Commercial Observer at RECon in Las Vegas.
While DQ did not dispense free ice cream at the Las Vegas Convention Center, and thereby avoided the spectacle of businessmen in suits lining up at the nearby Carvel station for a cup of vanilla with rainbow sprinkles on top, the company did draw curious attendees to its booth in the South Hall.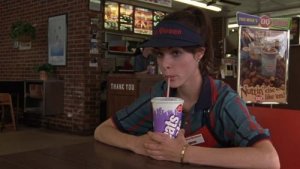 Ms. Krogfus manned the DQ booth entrance, and explained to me that Tom Trocchio, the head of new unit development for the northeast region, was unable to attend this year's RECon. However, she said that the upcoming DQ at 5366 Sunrise Highway in Massapequa was not the last of the ice cream and fast food chain's area expansion efforts. The company is already established in New Jersey and upstate New York.
"We're just looking for the right spots," Ms. Krogfus said when I asked her about planned locations in Manhattan and the boroughs. She declined to offer a timetable for breaking into the NYC market, but did not deny that it might happen by the end of the year.
Mr. Trocchi did not immediately return a phone call requesting comment. DQ is a wholly owned subsidiary of Warren Buffett's Berkshire Hathaway. It has more than 6,000 global locations and more than 4,500 stores in America.