Crain Communications Moving Next Door on Third Avenue
---
---
Business media company Crain Communications, owner a wealth of trade publications and consumer brand names, announced on Monday that it is moving its headquarters to 685 Third Avenue after signing a 58,527-square-foot lease.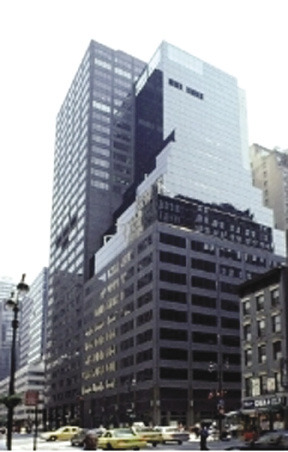 One of the firm's publications, Crain's New York Business, reported that the company plans to relocate from its current offices – next door 711 Third Avenue – early next year.
"This is an exciting opportunity for us to hit the refresh button," said Chris Crain, manager of the company's New York office, in an internal company announcement, according to the publication. "We're working on an open-space design that will make our office a more collaborative environment and offer some more modern technology and amenities."
Mary Ann Tighe, David Hollander, Ken Meyerson, Paul Stimpfle and Brendan Herlihy of CBRE represented the tenant, while Robert Alexander, Howard Fiddle and Zachary Freeman of the same firm represented the landlord. A spokesperson for the firm did not immediately respond to requests seeking comment.
The lease was set for fifteen years, industry sources said, while Crain's reported that the firm would take the entire 9th and 10th floors.
The 600,000-square-foot-plus, 31-story property is owned by TIAA-CREF (Teachers Insurance and Annuity Association – College Retirement Equities Fund). The financial services firm bought the property from pharmaceutical giant Pfizer in 2010 for $190 million, city records show, and it has since performed extensive renovations on the property, including a renovated lobby, entryway and vest pocket park.
Last summer Salesforce.com inked a 10-year lease for 74,349 square feet across the entire 6th and 7th floors, along with a portion of the 8th floor in the building.
Pricing at the building reportedly falls in the $50's per square foot, a relative bargain in Midtown.
685 Third Avenue
,
711 Third Avenue
,
Brendan Herlihy
,
CBRE
,
Chris Crain
,
Crain Communications
,
David Hollander
,
epiq systems
,
Howard Fiddle
,
Ken Meyerson
,
Mary Ann Tighe
,
Paul Stimpfle
,
Pfizer
,
Robert Alexander
,
TIAA-CREF
,
Zachary Freeman