City Strikes Deal With Bistricer/Chetrit
---
---
The now infamous David Bistricer/Joe Chetrit development tag team has struck an agreement with the city to create a three-acre park at the mouth of Newtown Creek in Greenpoint, Brooklyn, Crain's reported.
The agreement was crucial for Mr. Chetrit and Mr. Bistricer to move forward with their plans to erect a two-tower residential development along the East River waterfront at 77 Commercial Street, which they purchased last year for $25 million.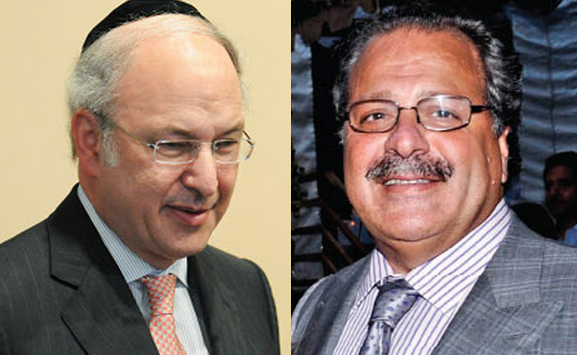 The duo will pay roughly $8 million to fund The Box Street park in exchange for about 300,000 square feet of air rights at neighboring 65 Commercial Street (a parking lot for MTA busses), doubling the maximum allowance for the residential development to 475,000 square feet.  They also agreed to make 200 units of their roughly 700-unit project affordable.
Mr. Bistricer and Mr. Chetrit won a request for proposals for the site that was issued by the city in August of last year, adding to a growing list of joint ventures.
Last month the duo snagged a reported $115 million loan for the condo conversion project at the Flatotel at 135 West 52nd Street and plan to use the financing – arranged by Meridian Capital Group – to push forward with its redevelopment plans.
They also plan to transform the Bossert Hotel in Brooklyn Heights into a boutique luxury hotel with about 300 rooms, after paying the $81 million for it last year; and they recently went into contract to purchase the 1.5-acre former Cabrini Medical Center site at Second Avenue and East 19th Street.