"Back to the Drawing Board" at 254 West 31st Street After Social Media Company Reconsiders
---
---
Leasing agent Transwestern is "going back to the drawing board" at 254 West 31st Street after losing an unnamed potential social media tenant, The Commercial Observer has learned.
"The company is actually growing so fast that they think they already need more space before they have even signed the lease," said a source familiar with the negotiations, who declined to name tenant but said the company makes gaming apps.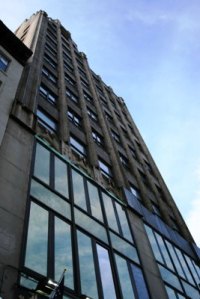 As of March, the building was fully occupied except for the sixth floor, which had already garnered three offers. Early last month, a source told The Commercial Observer that a social media company had been presented a lease agreement for the available space.
As reported earlier this year, Transwestern was tapped by Brause Realty as the leasing agent for the 15-story Midtown South office building, where landlord was intent on attracting media and technology tenants to the property.
"It became obvious we wanted to change the direction of the building to one marketed toward that younger generation of firms and we thought Transwestern offered a good team," David Brause, president of Brause Realty, told The Commercial Observer at the time.
Brause Realty is currently planning renovations for the property, including updating the lobby, façade and entryway and will also institute a prebuild program aimed at attracting tech and media tenants.
Grooveshark, the music streaming business, is a current tenant in the building and represents the young, exciting and vibrant tenants Brause hopes to attract.
Does anyone know the identity of the social media tenant that had its eyes on 254 West 31st Street? If so, drop a line to tips@commercialobserver.com. As always, all correspondence will remain confidential.