Regus Inks 32,000 Square Feet at Minskoff's 101 Sixth Avenue
---
---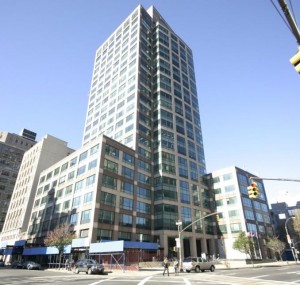 The Luxembourg-based facility manager and business support system Regus will open a new location downtown. The company operates more than 1,400 locations around the world with nearly 60  in the city.
With a lease duration of 10 years, Regus' latest office boasts 32,000 square feet at 101 Sixth Avenue, an Edward J. Minskoff Equities asset north of Canal Street with steep asking rents of $75 per square foot.
The new office comes following a huge expansion push by Regus and shortly after several other recent deals.
A team from Jones Lang LaSalle represented both parties in the transaction.
JLL has remained as the exclusive leasing agent for the building since Edward Minskoff bought his partners and took over the building in late 2011. Mr. Minskoff bought out the Andalex Group for an undisclosed amount for the 425,000-square-foot building.
Its only tenant, SEIU Local 32BJ, left the building and Minskoff brought in a team from JLL to bring the building back into the market.
The team targeted entertainment, media, and technology companies that are typically drawn to the area.
In related news, Mr. Minskoff's 51 Astor Place is near completion. The scaffolding was removed earlier this week and the plaza is slated to open soon, Mr. Minskoff told the Commercial Observer's earlier this month.
The glass-facade 51 Astor Place, a 430,000-square-foot building, will target young New Yorkers between 22 and 35 who want to live and work below 14th Street.
Another team from JLL consisting of Peter Riguardi, Paul Glickman, Mitchell Konsker, and Cynthia Wasserberger will be exclusively leasing the building.