The Landlord's Market: Midtown South's Uphill Climb
---
---
Midtown South is starting to look a little like Downtown North.
In the latest sign of the evolution of Manhattan's former no-man's land between Midtown and Downtown into the hottest office submarket in the U.S., Cushman & Wakefield last week noted a migration of financial firms into Midtown South and a corresponding overflow of technology and media firms into the Financial District over the past 10 years.
"We've never seen such an intertwining of the Midtown South market and Downtown," Andrew Peretz, executive vice president at C&W, said in an interview.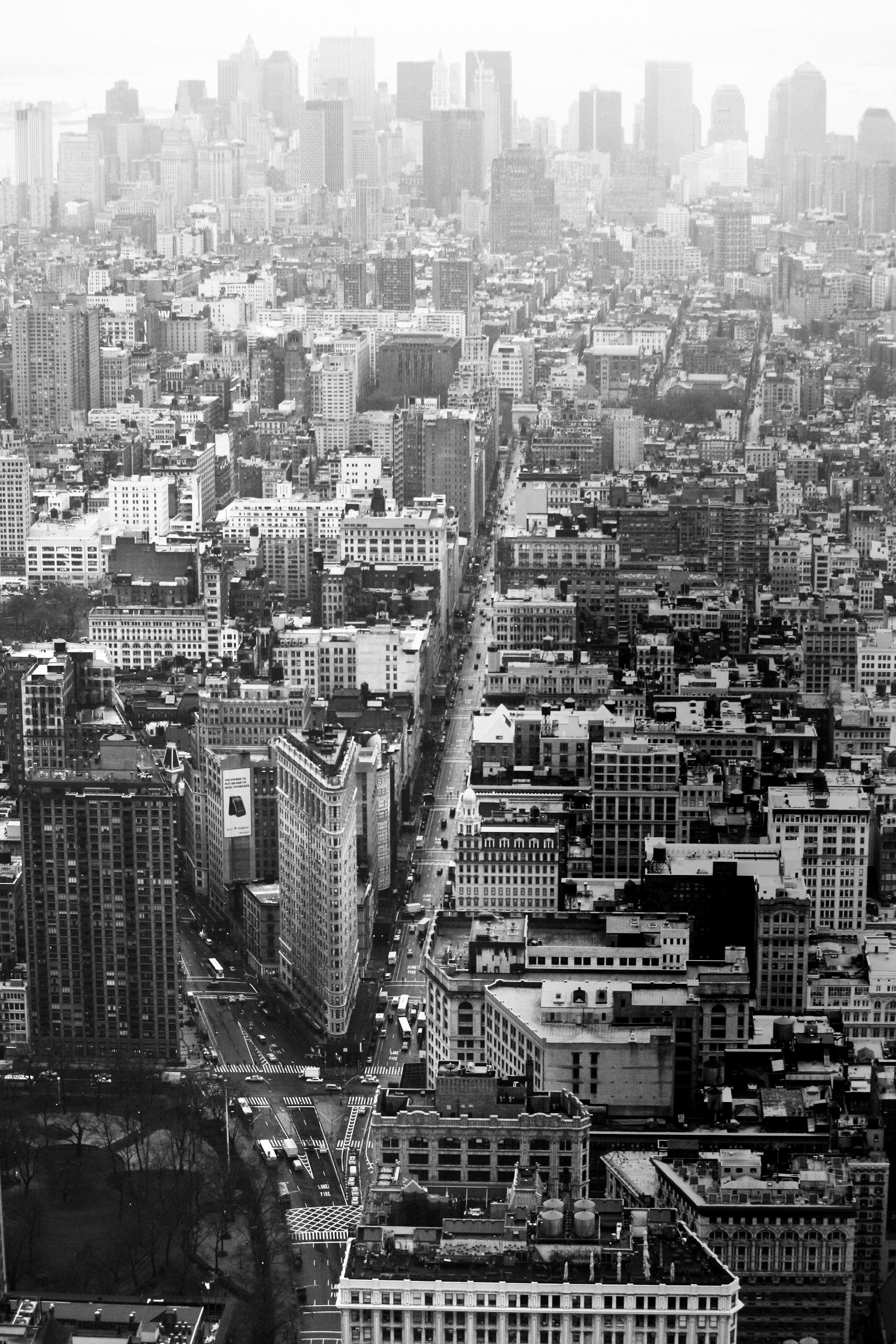 The "invisible dividing line" at Chambers Street or Canal Street that used to separate financial companies from more creative industries to the north has virtually disappeared, he said.
Financial companies now occupy 6.4 percent of the office space in Midtown South, up from zero a decade ago, C&W said in its quarterly update on the Manhattan office market. Information, media and technology companies—the kind normally associated with the converted warehouses and low-lying buildings between Canal Street and 32nd Street—have increased their share of Downtown by a factor of 10 to 20 percent. Financial users' share of Downtown space has plunged to 7.4 percent from one-third in 2003.
The changes mark a more cost-conscious attitude and a smaller role played by the financial industry in New York's economy—as well as the increasing importance new media and technology firms, which have raised their share of the Midtown South market to more than 38 percent from 27 percent a decade ago. The evolving tenant makeup also shows a shift in development strategy, as landlords and developers seek to emulate the kind of "live, work and play" environment that drew entrepreneurial tenants to Midtown South and created a more vibrant atmosphere Downtown as older office buildings were converted to residential use.
"Midtown South right now is the healthiest submarket in the country," Mr. Peretz said. "Demand is very strong. In the last 14 quarters, [leasing] activity in Midtown South has exceeded the 10-year quarterly rolling average—a direct reflection of space being taken off the market."
Technology entrepreneurs have been drawn into the area, he said, by the "gravitational pull" of Google Inc., which bought the 2.9-million-square-foot Art Deco building at 111 Eighth Avenue in 2010 and has since expanded in the Chelsea Market.
Brokers said the district has also proved alluring to private equity and hedge fund owners, who have set up shop near the hot residential areas of Tribeca and Chelsea where they live. Financial tenants in the area range from Paul Tudor Jones's Tudor Investment Corp., which has offices at 401 West 14th Street, and Two Sigma Investments LLC, at 100 Avenue of the Americas, to investment banking companies such as Credit Suisse Group in and around 11 Madison Avenue.
The submarket's vacancy rate of 6.9 percent at the end of the first quarter makes Midtown South "a market that's beyond equilibrium," and well into being "a landlord's market," said Mr. Peretz, who estimated that the balance of power between owner and tenant in New York tips at a vacancy rate of 8 or 9 percent. Net effective rents in the area are up 70 percent since the recession ended, he said.
Total weighted average rent in Midtown South at the end of March stood at $51.97 a square foot, compared with $40.28 Downtown and $66.34 in the Midtown market, Cushman & Wakefield data show.
CBRE reports the top leasing transactions in the first two months of the year included J.Crew Group Inc.'s expansion by almost 80,000 square feet of space at 770 Broadway, a 22,000-square-foot renewal and expansion at 609 Greenwich Street by ITV Studios, and Syracuse University's lease on 22,000 square feet at 136 Madison Avenue.
Major new availabilities included 117,000 square feet of Credit Suisse sublease space at 315 Park Avenue South, 84,000 square feet of Kaplan Educational Centers sublease space at 395 Hudson Street and 60,000 square feet at 85 10th Avenue, CBRE found.
Rents and the type of space found in Midtown South vary widely, and some recent leasing activity has reflected moves within the district. In a deal brokered by Adams & Co., marketing and branding company And Partners is moving from space on West 27th Street to a 5,000-square-foot office at 121 East 24th Street, at an asking rent of $45 a square foot.
100 Avenue of the Americas
,
11 Madison Avenue
,
111 eighth avenue
,
121 East 24th Street
,
136 Madison Avenue
,
395 Hudson Street
,
401 West 14th Street
,
41 Astor Place
,
609 Greenwich Street
,
837 Washington Street
,
85 10th Avenue
,
Albanese Organization
,
Andrew Berman
,
Andrew Peretz
,
andrew roos
,
Avison Young
,
Brad Gerla
,
Christopher Albanese
,
CIT Real Estate Finance
,
Colliers International
,
Cresa New York
,
Cushman & Wakefield
,
Edward Minskoff
,
Google
,
Greenwich Village Society for Historic Preservation
,
High Line
,
Ira Fishman
,
ITV Studios
,
Jones Lang LaSalle
,
justin halpern
,
Kaplan Educational Centers
,
Matthew Galligan
,
midtown south
,
Paul Glickman
,
Paul Tudo Jones
,
Syracuse University
,
Taconic Investment Partners
,
Thor Equities
,
Tudor Investment Group
,
Winoker Realty Co.
,
CBRE