Supermarket Slated to Renovate Warehouse on Jerome Avenue
---
---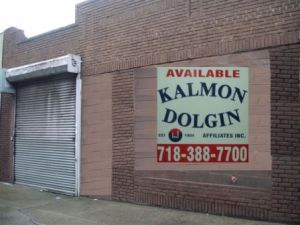 The area around Yankee Stadium in the Bronx continues to boom with new development. A new store by the name of Antillana Supermarket, plans to renovate former warehouse storage space into a supermarket.
"The space the supermarket rented was currently vacant and wasn't currently used by the storage company," said Grant Dolgin of Kalmon Dolgin Affiliates. The 12,000-square-foot space was part of the 90,000 square feet that American Real Estate Management, a self-storage facility, inked at 1351 and 1339 Jerome Avenue in late 2011.
"[Antillana Supermarket] was attracted to this location because of the lack of supermarkets in the area, the large residential presence in the area, the subway stop being on the corner, and the frontage of Jerome Avenue, which is a major thoroughfare," said Mr. Dolgin.
The South Bronx doesn't have the best historical record for new development, but with the newly constructed Yankee Stadium in recent years, the area has seen a revitalization with several new residential projects. The new supermarket will be a few blocks off of the stadium, the former being between 168th and 169th Streets and the latter being on 161st Street.
The New York City Economic Development Corporation has noted that the Yankee Stadium development has created 1,600 jobs in the Bronx and leveraged millions of dollars in private investments as well as added several acres of green spaces and public athletic facilities.
"The supermarket is planning a major $1 million dollar plus renovation," added Mr. Dolgin. The store will receive a renovated storefront, flooring, layout, and bathrooms.
Mr. Dolgin was joined by his colleague, Dmitri Gourianov, in representing the landlord, Boss Realty Co. Victor Angelillo of VIP Realty represented the supermarket in the transaction.