Preserving Manhattan: Municipal Art Society's Vin Cipolla
---
---
Before becoming president of the Municipal Art Society in 2009, Vin Cipolla had founded three companies, presided over the National Park Foundation and been the executive vice president of the National Trust for Historic Preservation. His ability to move between the corporate and public sectors prepared him well for his role at MAS, which is among the city's most prominent civic preservation groups. Between the proposed rezoning of Midtown East and the sea change under way in Midtown West, the MAS has a full plate. Mr. Cipolla, 56, still had time to talk to The Commercial Observer about those two issues, as well as Mayor Bloomberg's legacy and the future of Manhattan's center.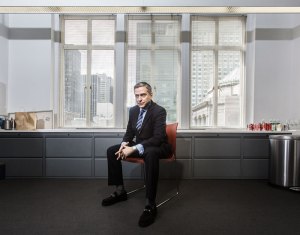 The Commercial Observer: Your résumé straddles the private and public spheres. When did you develop a preservationist bent?
Mr. Cipolla: It was completely passion-driven. There were two components to my interest. One, what was happening in cities, the plowing down of historic resources that I saw in my business travels. I've had a lifelong concern for that as an urbanist. Secondly, as a naturalist who loves the outdoors, I was pained by urban sprawl and seeing places get destroyed in the name of 40-foot-wide cul-de-sac subdivisions and strip malls.
How would you rank the Midtown-area priorities of the Municipal Art Society right now?
We've been out front on the special permit situation with Madison Square Garden. I would say our highest priorities right now are getting the city on track for a new Penn Station and arena. That's No. 1. Midtown East rezoning would be No. 2.
The MAS argued against the Dolan family's request to extend its Madison Square Garden permit in perpetuity.
We joined with the Regional Plan Association on pushing the 10-year option. We were the first voices saying we could have something extraordinary there. We need to be ambitious. What are we going to do? Spend decades more with this arena? Manhattan should have a first-class arena, like Brooklyn.
And a new or refurbished Penn Station goes hand in hand with a new Garden?
The remarkable thing is, they built Penn Station for 200,000 people a day. It now operates at 640,000 people a day, with no adjustments to the facility. The only change is that it's gotten worse in terms of physical integrity. It's unconscionable and intolerable that the opportunity for a new one wouldn't be created.
Where would a new Madison Square Garden be located?
There are two or three very legitimate landing sites in the neighborhood. The Morgan General Mail Facility is 1,000 feet away. There's another post office distribution facility farther west. The post office has a lot of facilities that don't seem to be heavily used at the moment as they consolidate.
Would the typical developer in the area welcome or be wary of the arena's move?
Some local stakeholders won't be inclined to change their buildings, on the one hand. On the other hand, if there's some fantastic redevelopment opportunity and people find ways to make money, they'll get on board very quickly. You would think that [the Real Estate Board of New York] would see this as one of the biggest opportunities for the industry it represents. The potential amount of money to be made is staggering.
Have you narrowed down the list of possible designers for the M.S.G. and Penn Station assignment?
There will be four. The challenge at the moment is that there's so much interest. The assignment really is a provocation to get people thinking about how a new station could be created and how a new arena could be designed and positioned. It's not a science fiction assignment. It's real stuff that New York deserves. This is huge. We've got to stop this permit.