Midtown Wears Crown as Nation's Priciest Market
---
---
A long list of attractions draws cash from all corners of the world to the money pit that is Midtown Manhattan, making it among the most expensive markets in the world.
Midtown's continued popularity comes thanks to a tourism boom and high demand for commercial real estate that have blossomed post-recession, creating a melting pot of cultures—and cash.
"It's like a small city within the city," said Adelaide Polsinelli, a senior director at Eastern Consolidated.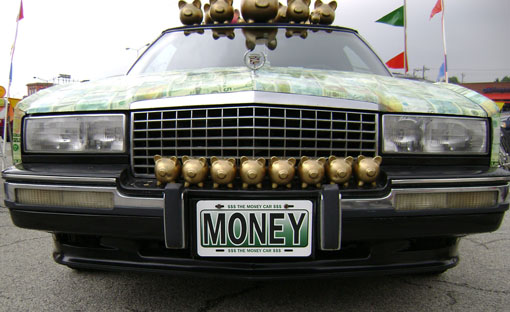 The city logged another record-breaking year for tourism in 2012, with 52 million visitors (41 million domestic and 11 million international). Times Square, Rockefeller Center and the Theater District are among the draws that create a boon for the hospitality sector.
Meanwhile, office and retail rents are the highest in the nation, as are parking fees and price tags at the fanciest hotels and retail outlets in the country.
"There's a strong layering of retail, hospitality and entertainment," Ms. Polsinelli said.
The average rental rate for Class A properties hit $74.07 per square foot in the fourth quarter of 2012, the highest in the country, data from Cushman & Wakefield shows. The figure was nearly $7 above average rents in Midtown South, despite that submarket's acclaimed rise in popularity.
Fifth Avenue had the highest retail rents in North America, at $2,500 per square foot, followed by Times Square, at $2,100. East 57th took a distant third place at $1,100 per square foot, data from C&W showed.
As could be expected, this all has an impact on the consumer's purse, as Midtown also logs some of the most expensive hotel rooms, stores and parking rates in the country.
Of the 10 most expensive stores in the country, five are located in Manhattan, and of those five, three have stores in Midtown, according to an analysis from bundle.com that analyzed Visa and Mastercard receipt amounts. The top spot went to Oscar de la Renta, which averaged receipts of $3,217 per shopping trip.
If you're shopping, you're probably sleeping too, and you are likely to find a decent deal on a hotel room. But if you're a millionaire looking to splurge, Midtown also has some of the priciest hotel suites in the country.
On the upper stretches of Midtown, the Four Seasons Hotel tied the Palms Casino Resort in Las Vegas for the priciest room, at $40,000 per night, according to a 2012 ranking from U.S. News & World Report. The Plaza Hotel has the second most expensive room in the country, at $30,000 per night.
Finally, if averse to the city's vast public transportation network, you can drive—but you'll pay out the ear. A 2012 parking rate survey by Colliers International for 2012 showed that Midtown had the highest parking rates in the country by far, for the second year in a row.
Midtown had an average monthly rate in 2012 of $562, followed by Downtown, coming in a close second at $533. Boston was next in line, but $157 cheaper than Midtown at $405.