Master of His Domain: Edward Minskoff on 51 Astor
---
---
Edward Minskoff has developed close to 37 million square feet of property in 10 cities around the country. His latest dive into Midtown South comes at 51 Astor Place, where a 13-story, 430,000-square-foot dark glass building will open next month, fueled by a red-hot office market and Mr. Minskoff's personal faith that the neighborhood will stay that way. Mr. Minskoff spoke with The Commercial Observer last week about the development at 51 Astor, the future of Midtown South, and his love of art, philanthropy and, of course, squash.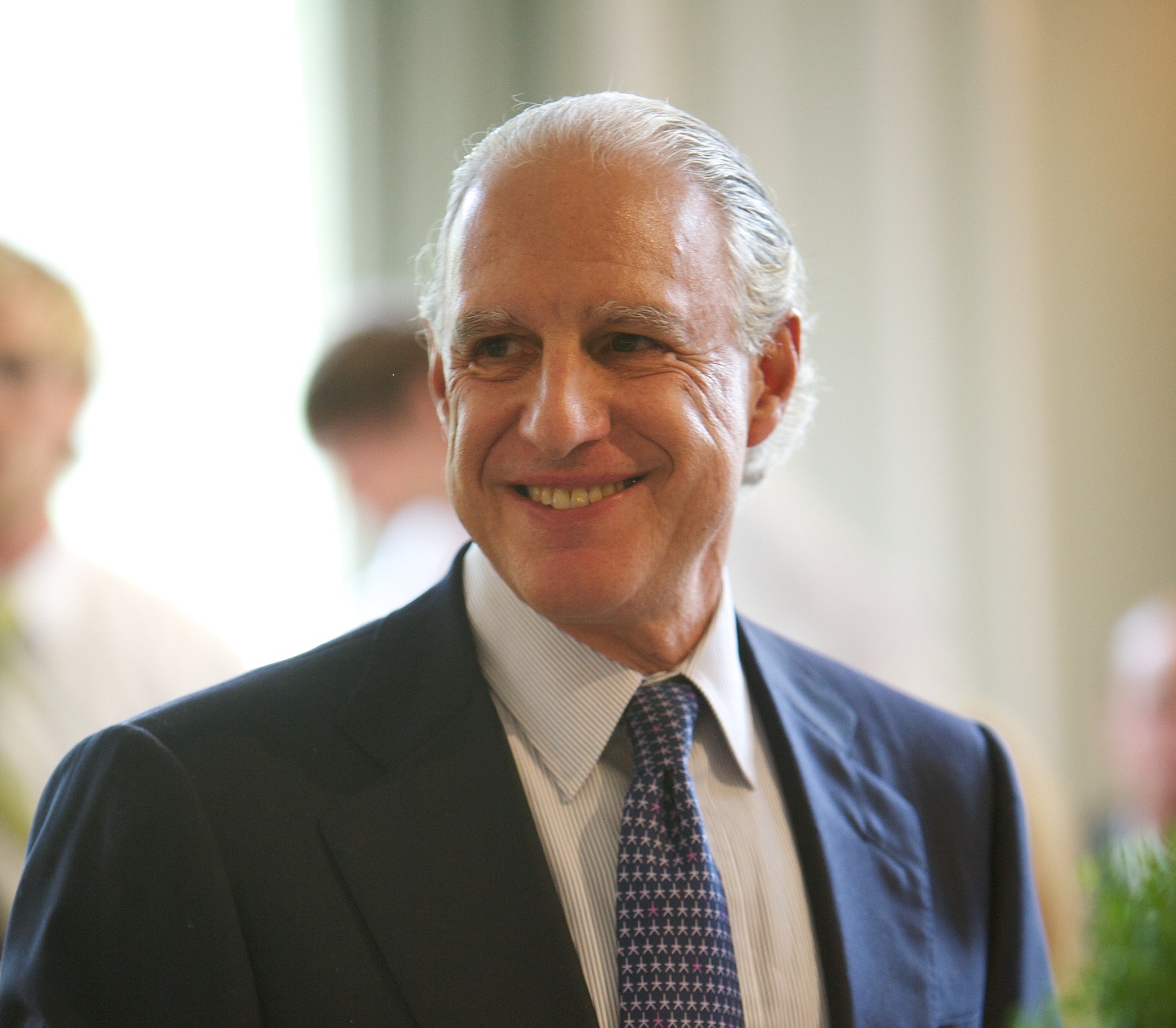 The Commercial Observer: Some people say you took a gamble on 51 Astor Place. How do you respond?
Mr. Minskoff: These are words that are coming from media types that don't understand our business, so they make assumptions, and by definition an assumption is not a statement of fact. For them to make those kind of conjectures is totally incorrect. I think it's the best location in New York City today for people to work, and they can live right around the corner. People between the ages of 22 and 35 want to live in the West Village, the East Village, Tribeca, Soho, Williamsburg, Brooklyn. They're not living on the Upper West Side or the Upper East Side anymore.
How are the leasing efforts going? 
The names are spectacular, and the reason is because when they go down and look at the building, they [see that the] architecture is spectacular. The plaza will be done in the next two weeks—that's also spectacular. I'm putting a 14-foot candy-apple-red balloon rabbit by Jeff Koons in the lobby. It's probably going to be one of the most iconic sculptures that Jeff Koons has ever done in his career.
What are the roots of your interest in art?
Art's a passion for me. It's not something that I trade in and it's not something that I use for decorative purposes. I'm not an artist myself, nor can I execute any particular type of art, but I do think I have a great eye. I get involved in the architecture of every development I've ever done in all 10 cities around the country that I've built in. I love that part of the business. It's very rewarding. I've used a dozen of the greatest architects around today.
Can you talk about the evolution of Midtown South and why it's important for your portfolio?  
There's no prerequisite for companies anymore to have to be on Sixth Avenue or Madison Avenue or Eighth Avenue; 51 Astor Place is the much cooler and better location for a lot of the companies that are probably the largest growth companies in New York right now, which is tech and biotech.
Now there are a lot of submarkets in New York—the Hudson Square area where our 101 development is, 51 Astor, 770 Broadway, which is right across the street from 51. These locations are becoming more attractive to companies because this is where their employee base wants to work. You walk out of a building on the Upper East Side, and it's totally dead and dark at night. There's no light—there's nothing going on there. These other neighborhoods seem to be much more vibrant.
What makes New York special?
New York is probably the largest commercial center in the world. It's still the greatest city in the world today from the standpoint of the overall infrastructure that we have. You have three major airports. Culturally, no city in the world can compete with New York. There are 18,000-plus restaurants in New York. You can go to a different restaurant every night for a year and never go back to the same one twice, and it will all be great. They range from very expensive to very affordable. You have 146 nationalities that live in this city of ours.
It's so diversified. It's not like the Minneapolises of the world and other cities that are pretty stereotyped and don't have the diversification that we have here. Look at how many great museums we have. Look at the medical facilities. We have seven or eight major great hospitals that people from all over the world come to. You have great mass transit and you have great entertainment. That's why young people today who are getting out of college want to come to New York—because it's exciting, it's vibrant, and they can have a great social life and work very hard at the same time.
Is the building stock keeping pace?
The building stock needs major infrastructure retrofits in many cases, and that's why I gutted 101 Avenue of the Americas from top to bottom and retrofitted it and made it a 21st-century-standard building. Every inch of it has been changed except the four outer walls and the floors, and we're more than 85 percent leased already in that building.
So, you like art and real estate—what else are you passionate about? 
I'm passionate about philanthropy in the medical area. I've been on the board of the NYU Medical Center for years. We built the cancer research hospital for them on 34th street. My wife and I are very active in the children's area of medical research.
And I love playing squash three or four times a week. I like playing golf during the summer. I have other interests—I don't work 20 hours a day anymore.
Who do you usually play squash with?  
I play mainly doubles squash. I play with guys who are all pretty much "A" players.
You've built so much. What's the goal? 
I think I'll do it until I hit the wall, because it's stimulating—it's fun. As long as it remains fun, I'll continue to do it. I don't see myself vegetating by retiring and reading The Wall Street Journal every day. That's no fun.
I have a great young organization here, with super-talented people. My son is now working at the company, and I have another son in college. Both sons will be in the business one of these days, so at least we'll continue to keep it going.