Murray Hill Properties Closes First Commercial Condo Sale at 40 Broad Street
---
---
A team from Murray Hill Properties sold a 6,192-square-foot commercial condominium to Technical Systems Integration, The Commercial Observer has learned.
MHP's Jesse Rubens and Bret Varricchio closed the first sale in the newly marketed property, which is priced at $375 per square foot.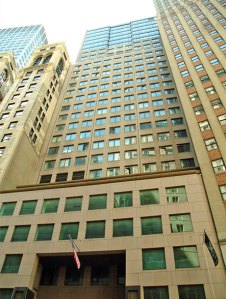 "We were hired by TSI about a year ago when they were looking at various lease options downtown," Mr. Rubens said. "We showed them several condos." TSI is a utility submetering company that represents several downtown landlords, including Silverstein Properties.
The 6,192-square-foot lease covers a bit less than half of the seventh floor. "The space was raw," Mr. Rubens said, "and they'll invest in a build-out." There are currently three vacant condo units in the building ranging from 8,764 square feet to 17,786 square feet.
TSI had previously operated out of 150 Broadway. "The location is incredible for the tenant's business," Mr. Rubens said. "They do a lot of work with downtown landlords, and there's great proximity to the trains here." He added that the building was recently renovated for The Setai condos.
"The deal is a testament to downtown," Mr. Rubens said. "and with a tenant who was probably the  most active business after Sandy, when it was heavily relied upon on."