Forest City Ratner Continues to Reshuffle, Names Berliner COO
---
---
David Berliner has been named chief operating officer of Forest City Ratner Companies, it was announced earlier today. Mr. Berliner had formerly been serving as general counsel for the development company.
"David has long been a valuable member of the executive team with a thorough knowledge of the entire company," MaryAnne Gilmartin, newly-appointed president and chief executive officer, said in a prepared statement. "As Chief Operating Officer, he will be a key member of my leadership team and a great partner as I take over the day-to-day responsibilities of the company."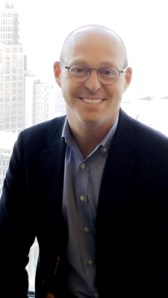 Mr. Berliner's responsibilities as chief operating officer will include corporate leadership initiatives, facilitating FCRC's corporate transaction work and optimizing the firm's operating portfolio, which includes 34 commercial, retail and residential properties in the New York area. Also a member of the firm's executive team, Mr. Berliner, who joined FCRC in 1989, will continue to oversee the firm's legal matters.
"Like MaryAnne, I have known and worked with David for many years and he truly is the backbone of the company. Under his guidance all of the different divisions in the Company function in harmony, producing the wonderful projects that we build," added Bruce Ratner, executive chairman, in the statement.
Also, today, FCRC announced Melissa Román Burch has been promoted to executive vice president of commercial and residential development. Additionally, Ashley Cotton has been promoted to senior vice president of external affairs and chief of staff to Ms. Gilmartin.