Another Disappointing Jobs Report
---
---
Last Friday's jobs report was yet another indication of weakness in the broader economy as our sluggish recovery continues to be uneven and lackluster. The silver lining of this news for those of us in the commercial real estate investment sales arena, however, is tangible. More on that later.
In March, the economy added just 88,000 net new jobs, a disappointing result from almost every perspective. The consensus among economists was that 190,000 jobs would be added, on the heels of 268,000 net new jobs in February. Unfortunately, the result in March was less than one-third of February's total and the lowest monthly result in almost a year. It also reversed the recent trend of incremental monthly improvement.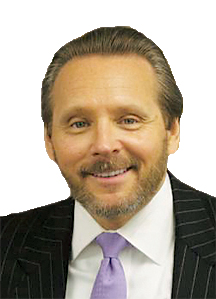 If you are a frequent Concrete Thoughts reader, you know that I place much more emphasis on the number of net jobs created than I do the unemployment rate, which is a somewhat meaningless metric for commercial real estate market participants. The March numbers illustrate this point very clearly. The unemployment rate in March dropped to a four-year low of 7.6 percent from 7.7 percent the month before. On the face of it, this seems like positive news, but when one understands that the real reason that the rate dropped is not because of improving conditions but rather due to the fact that 496,000 Americans left the work force, it is sobering. These folks retired, stopped working, were fired, went back to school or were so discouraged that they gave up their job search. For everyone who obtained a job in March, about five other people left the work force.
The constantly shrinking work force has significant negative implications for the broader economy, the nation's fiscal health and the commercial real estate market. The so-called "participation rate," which is the percentage of people who are either employed or are actively looking for work, dropped to 63.3 percent last month, its lowest rate since 1979. During the recessions of the mid-'70s, early '80s and early '90s, the participation rate remained flat or declined, but it rose robustly during the following recoveries. When the Great Recession officially ended in June of 2009, the participation rate was 65.7 percent. We are nowhere near that level today.
For underlying real estate fundamentals, the absolute number of jobs is what counts, as those workers fill our office space, retail space and residential properties. During the recession we lost 8.6 million jobs and have regained less than five million of them, resulting in less demand for space.
For the broader economy, a declining participation rate means that there are fewer taxpayers adding revenue to the government's coffers and more folks being supported by the greatly increasing number, and scale, of governmental transfer. This means even more pressure on the federal budget as Congress struggles to come up with a plan to put us on a sustainable course.
Last Thursday, the president indicated for the first time that he would consider cuts to Social Security and Medicare.
As is typical in Washington, the "cuts" were simply reductions in future increases, not real cuts. The president gets the jobs numbers on Thursday, so perhaps his announcement was a pre-emptive strike in anticipation of Friday's public announcement. Either way, if cuts like that are being proposed, it goes without saying that revenue increases will be part of the bargain.
While marginal rates and capital gains rates may be on the table again, of greater concern to all of us in the tristate area is the potential closing of tax deductions—so-called "loopholes." One of the items on the table is the deductibility of state and local taxes on our federal returns. This would be devastating for New York, as nearly all high earners who don't absolutely need to be domiciled here would relocate to tax-advantaged areas.
The benefit of this jobs report to the commercial real estate investment sales market is that it makes it more likely that the Fed will continue to do all it can to try to keep interest rates low. Low rates have been the rocket fuel for a market which is currently white-hot, and will continue to be as long as rates continue to stay low, notwithstanding that this condition is completely artificial.

rknakal@masseyknakal.com
Robert Knakal is the chairman and founding partner of Massey Knakal Realty Services; in his career he has brokered the sale of more than 1,300 properties, with a market value in excess of $9 billion.